UK Public Finances Improve In February, Leaving Osborne On Course For Target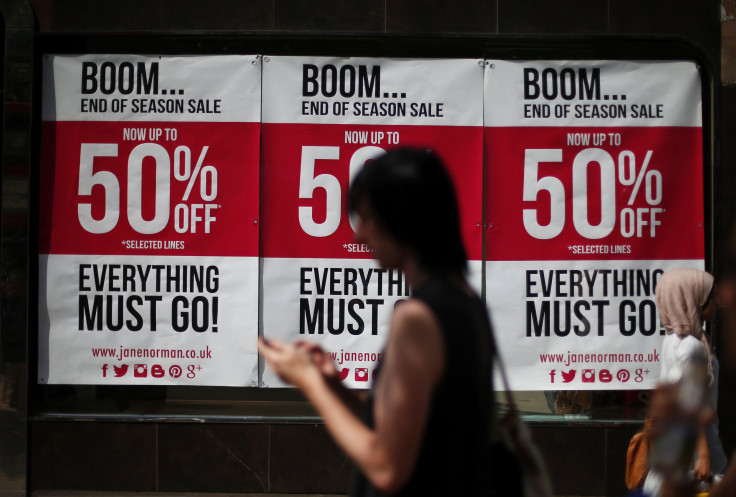 (Reuters) - Chancellor George Osborne could beat his government borrowing target for this year after public finances improved sharply last month, bolstering his pitch to voters ahead of a national election in May.
The Office for National Statistics said public sector net borrowing, which excludes state-controlled banks, totaled 6.9 billion pounds in February, down 34 percent from a year earlier.
Economists taking part in a Reuters poll had forecast a shortfall of 8.5 billion pounds.
The finances were boosted by a surge in income taxes, which in the first 11 months of the financial year stood at 153.9 billion pounds -- their highest level since records dating back to 1997/98 began.
"With one month of this fiscal year still to go, borrowing looks set to come in at about 89 billion pounds, nearly 10 billion pounds lower than last year," said Samuel Tombs, economist at Capital Economics.
"And looking ahead, we think there is scope for borrowing to come down at a faster rate than the Office for Budget Responsibility expects." The OBR is Britain's fiscal watchdog.
Osborne has been helped by plunging inflation, which has lowered the cost of interest payments on government debt.
While there is now a good chance Osborne will meet his borrowing target for 2014/15 next month, the outlook for the years ahead hinges on a May 7 national election that remains too close to call.
Since it came to power in 2010, deficit reduction has been the policy priority of Prime Minister David Cameron's Conservatives and their Liberal Democrat coalition partners.
The Institute for Fiscal Studies think tank said on Thursday there were big differences between Conservative spending plans which entail sharp budget cuts and those of the main opposition Labour party, which could meet its fiscal targets after 2015/16 with no cuts at all.
Weak economic growth in 2011 and 2012 means Osborne will not achieve his original plan, announced five years ago, to largely eliminate the deficit by 2015.
The ONS said from April last year through February, public sector net borrowing excluding banks was 81.8 billion pounds, nearly 10 percent lower than at the same point in 2014.
The government is now aiming to bring borrowing in the 2014/15 financial year down to 90.2 billion pounds.
Public sector net debt excluding state-controlled banks totaled 1.47 trillion pounds in February, equivalent to 79.6 percent of gross domestic product.
Osborne said on Wednesday that public debt as a percentage of the economy was set to start falling in the 2015/16 financial year, helped by a planned 22 billion pound sale of bank assets owned by the state since it bailed out banks after 2007.
© Copyright IBTimes 2023. All rights reserved.