The UK Seeks to Satisfy Insatiable Demand for Sound Stages
Back in 1996 Bill Gates wrote an essay entitled, "Content is King." In 2022, it's an assessment that still carries a lot of weight, particularly in the world of streaming content where television shows and movies created for platforms like Netflix, Amazon Prime and Disney+ are garnering huge budgets, megastar power and higher viewership numbers than ever before.
But there's more that goes into these productions than just compelling storylines and leading actors. As the streaming wars unfold right in front of our eyes, another battle is being staged in the background. The physical spaces needed to produce this content are being snatched up quickly and investors are taking notice. According to a report from Ampere Analysis, content investment is set to top $230 billion in 2022. In 2021, streaming platforms like Apple TV+, Disney+, HBO Max, Peacock and Paramount+ invested over $8 billion in original content.
"In 2022, we expect content investment to exceed $230 billion, primarily driven by subscription streaming services, as the battle in the original content arena intensifies – both in the US, but also in the global markets which are increasingly key for growth," says Hannah Walsh, Research Manager at Ampere Analysis.
Subscription Video On Demand (SVOD) services, such as Netflix and Hulu have seen huge growth in the last couple of years. Thanks in part to the COVID-19 pandemic, shows like Bridgerton on Netflix, Ted Lasso on Apple TV+ and Loki on Disney+ have pulled in massive viewership numbers. As the race to secure more content intensifies, these platforms are ready to invest large sums into new shows they believe will give them the edge on the competition. In April 2021, CNBC reported that the first season of Amazon's Lord of the Rings series cost north of $465 million to produce - a staggering sum for a single series.
As online streaming platforms continue to duke it out for viewership, another fight wages on in the background – for the spaces required to produce these shows. With the film industry back to work, studios and production companies are scrambling to source sound stages to shoot their lucrative series. In Los Angeles, demand far outweighs supply, with occupancy rates for sound stages inching to over 95 percent.
For the film and TV industry, real estate is a hot commodity and investors are taking note, snapping up whatever they can. From Blackstone to Hackman Capital and TPG, the growing demand to acquire studio space in LA and beyond is reaching fever pitch. In August 2021, TPG Real Estate Partners acquired Cinespace Studios in Toronto and Chicago for a reported $1.1 billion. Hackman Capital and Square Mile Capital Management purchased CBS Studio Center and its 22 sound stages for $1.85 billion in November last year.
"This sale is part of an ongoing optimization of ViacomCBS' real estate and operations portfolio and will allow the company to redeploy capital to strategic growth priorities, including streaming," said Naveen Chopra, EVP and Chief Financial Officer, ViacomCBS
Netflix has become a leader in branching out from the Hollywood bubble, investing in production facilities around the globe including in Madrid, Seoul, Toronto and London. In September 2021, the streaming giant opened a new studio in the Bushwick area of Brooklyn, New York. Featuring six sound stages, editing suites, meeting rooms and a commissary, the 170,000 square-foot facility is large enough to simultaneously film two TV shows or one feature-length film.
"This is really important for New York," said Anne Del Castillo, the commissioner of the New York City Mayor's Office of Media and Entertainment at the time, adding "it's a real economic driver."
Overseas, the United Kingdom is proving to be a key player in this race for space. In February 2022, the British Film Institute released statistics that revealed a £5.64 billion spend on film and high-end television production in 2021. Marking the highest-ever reported figure and a £1.27 billion increase from the previous year.
"The demand for content has never been greater," said Adrian Wootton OBE, chief executive of the British Film Commission.
With studio capacity at Pinewood and Shepperton booked out years in advance, new film spaces, featuring state-of-the-art sound stages, are popping up all over the English countryside.
"The benefits are being felt right across our nations and regions, with large scale investment in infrastructure and revenue into UK plc that will directly benefit local communities. Existing production hubs are growing to accommodate the demand, and new hubs are developing throughout the UK, bringing with them thousands of new jobs," added Wootton.
Serious Structures is one of a handful of companies banking on being at the forefront of meeting the demands of content creators. The business has grown out of Serious Stages, the company that has been a leading supplier of high performance, load-bearing stages for music festivals and events for over 30 years, including the iconic Pyramid Stage at the Glastonbury Festival in the UK.
"I'm often told that there's nothing new in structures" says Niall Carroll with a smile. Carroll is the Chairman of CG Tech, a group of companies known for leveraging digital innovations to disrupt traditional industries and which counts Serious Structures among its investments.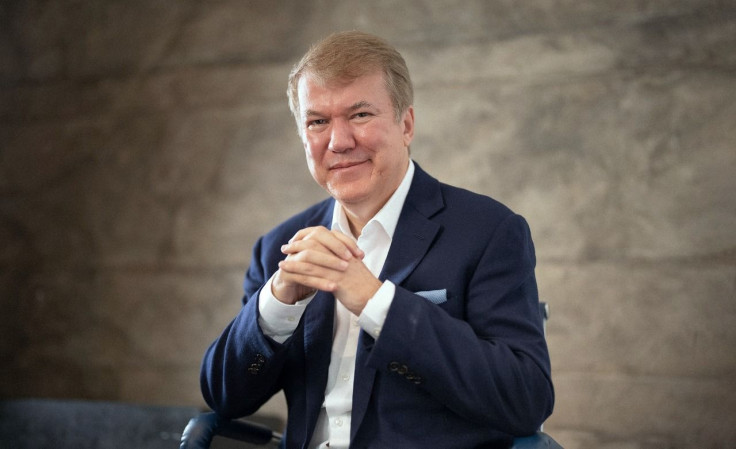 Building on their years of experience, Serious Structures is now using the latest technologies to power the entertainment industry's need for custom stages. In the past few years, they have provided sound stages for hire to film and TV heavyweights such as Warner Bros., Paramount, Lucasfilm, 20th Century Studios, Marvel and Netflix.
"The founders of Serious are leaders in stage design and construction. The partnership with CG Tech gives Serious unfettered access to a wider range of skills and resources, in particular to the digital technologies being leveraged throughout the group," explains Niall Carroll.
These technologies have helped the company land lucrative contracts to build high-end sound stages in much shorter times than traditional construction methods, both at established studio locations around London such as Pinewood, Warner Bros. Leavesden and Longcross Film Studios, as well as at new locations slightly further away such as Shinfield Film Studios. The latter is part of Blackhall Global Partners and has recently received planning permission to build an 85,000 square-meter media hub with 18 sound stages within the Thames Valley Science Park in Shinfield, Berkshire. Serious built the first four soundstages in the second half of 2021.
"As we explored expanding our footprint outside of America it was the obvious choice to invest in a market which had the dual benefit of a rich and well-established pool of production talent, alongside a long history of attracting large-scale productions. The UK has always enjoyed a reputation as a world-leading home for film and TV production, this is only set to grow over the coming decades," said Adam Fisher, Co-Principal Shareholder of Blackhall Global Partners and Founder and Chief Investment Officer of Commonwealth Asset Management.
As the UK enjoys what Wootton refers to as "a once-in-a-generation growth in production," companies like Serious Structures are leading the charge to provide state-of-the-art spaces that will deliver content to an eager market.
Anyone still think there's nothing new in structures?