Ukraine Army Successfully Eliminates 1,420 Russian Soldiers Over The Weekend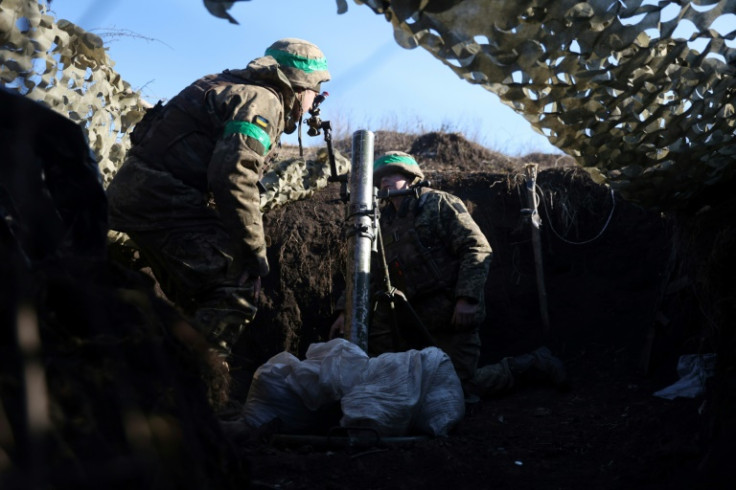 KEY POINTS
More than 131,000 Russian troops have been killed in Ukraine since the start of the war
Russia also lost 3,220 tanks and 6,405 armored personnel vehicles
Russia carried out four missile attacks that damaged buildings and injured civilians in Ukraine Sunday
Ukrainian forces successfully eliminated 1,420 Russian military personnel over the weekend, the latest report from the Ukrainian military has revealed.
Russian forces' total casualties in the ongoing war with Ukraine reached 131,290 Sunday, according to the General Staff of the Ukrainian Armed Forces.
The Ukrainian military also reported additional losses in military equipment for Russia.
So far, Russian forces have lost 3,220 tanks, 6,405 armored personnel vehicles, 227 anti-aircraft defense systems and 10 military vehicles.
Russia stopped publishing an official death toll of their troops in September 2022. In its last report, the country said about 5,937 Russian soldiers had died in Ukraine.
Amid its losses, Russia carried out new missile strikes targeting civilian infrastructure in Ukraine Sunday.
According to a situation update provided by the General Staff of the Ukrainian Armed Forces, Russia launched four missile attacks, two of which destroyed a building of a higher education institution and injured five civilians in the Ukrainian city of Kharkiv.
The two other Russian missiles struck the town of Druzhkivka in Ukraine's Donetsk region, damaging multi-story buildings and a kindergarten and injuring four civilians.
Russian forces also reportedly evicted Ukrainians from their homes in the city of Tokmak in the Zaporizhzhia region to accommodate those who support the Russian occupation, according to the update.
The latest development in the battlefield came as Ukrainian military personnel are slated to begin their training on the operation of German Leopard 2 tanks.
Financial Times reported that Ukrainian soldiers will begin their six-week training on Leopard 2 tanks next week as part of a European Union-funded training mission.
Other Ukrainian soldiers had also begun training on operating the modern German tank in Poland, according to Polish Defense Minister Mariusz Blaszczak.
But the news of the West's continuous support for Ukraine reportedly angered Russia.
In his speech during the 80th anniversary of the Soviet Union's victory against Nazi Germany in Volgograd, Russian President Vladimir Putin said his country is being threatened again with German tanks.
Putin also hinted at the possible use of nuclear weapons to deter the West, saying that Russia has "ways of responding" to threats that aren't limited to armored vehicles.
Putin's latest threat came amid news of a potential Russian offensive against Ukraine that could coincide with the first anniversary of the invasion, which began on Feb. 24, 2022.
Ukraine warned that Russia has amassed up to 500,000 troops on its borders with Ukraine after Putin reportedly ordered his military to seize the Ukrainian regions of Donetsk and Luhansk by March.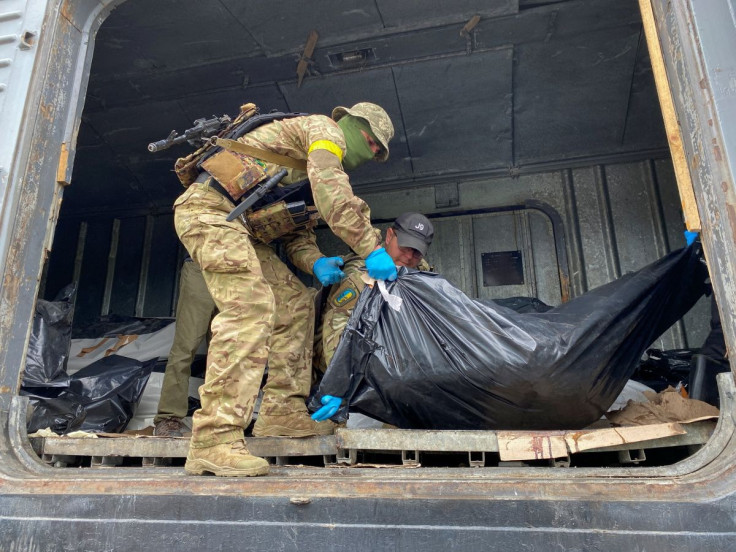 © Copyright IBTimes 2023. All rights reserved.