Ukraine Bans Bitcoin Purchases With Its Currency Under Martial Law. Here's Why
KEY POINTS
Ukrain central bank announces restrictions on cross-border operations
Ukrainians can buy BTC with foreign currencies only
NBU has deemed crypto purchases as "quasi cash transactions"
Ukraine's central bank has banned the purchase of cryptocurrencies, including Bitcoin, with the national fiat currency, the hryvnia (UAH).
This comes as the National Bank of Ukraine (NBU) aims to prevent capital outflows under martial law by enforcing major restrictions on crypto purchases, the bank announced Friday.
The Ukrainian central bank has a set of restrictions on cross-border operations and with this, the country's citizens are now allowed to buy Bitcoin and other cryptocurrencies only with foreign currency, with total monthly purchases limited to 100,000 UAH ($3,300). This limit also applies to international peer-to-peer transactions. The ban, however, is temporary.
According to the announcement, the NBU has deemed crypto purchases as "quasi cash transactions" with operations like electronic wallet deposits, foreign exchange transactions and travel payments.
"The relevant changes will help improve the foreign exchange market, which is a necessary prerequisite for easing restrictions in the future, as well as reducing pressure on Ukraine's international reserves," the announcement read.
The Ukrainian central bank noted that the need for international transactions has increased amid martial law, with millions of citizens being forced to leave Ukraine amid the war.
In particular, in March, the volume of net foreign currency transfers by Ukrainian banks in favour of international payment systems amounted to $ 1.7 billion and since the beginning of April (as of April 18) - 0.9 billion dollars.
"Quasi cash transactions [...] are mainly carried out to circumvent the current restrictions of the National Bank, in particular for investing abroad, which is prohibited under martial law. Therefore, the relevant transactions should be interpreted as leading to unproductive capital outflows," the bank said.
Ukraine had initially embraced crypto as a fundraiser to help in its resistance of the Russian invasion, trading more cryptos than fiat currency. The Ukrainian Parliament passed a bill on Feb. 18 to legalize cryptocurrency.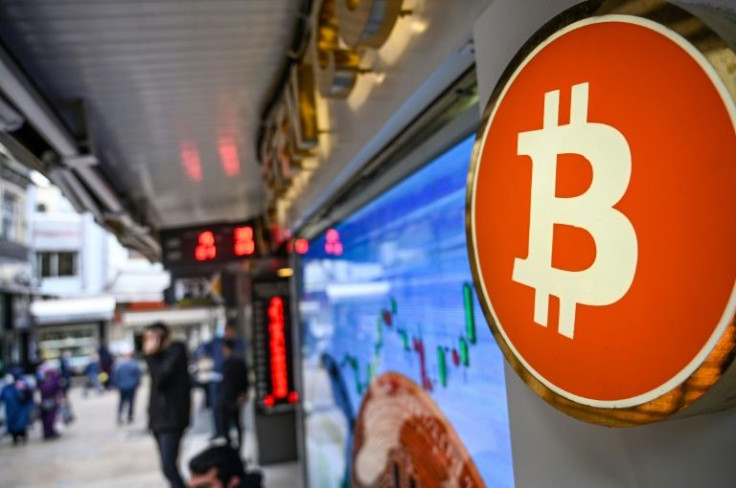 © Copyright IBTimes 2023. All rights reserved.