Ukraine Cease-Fire: Pro-Russian Rebels, Government Forces Sign Agreement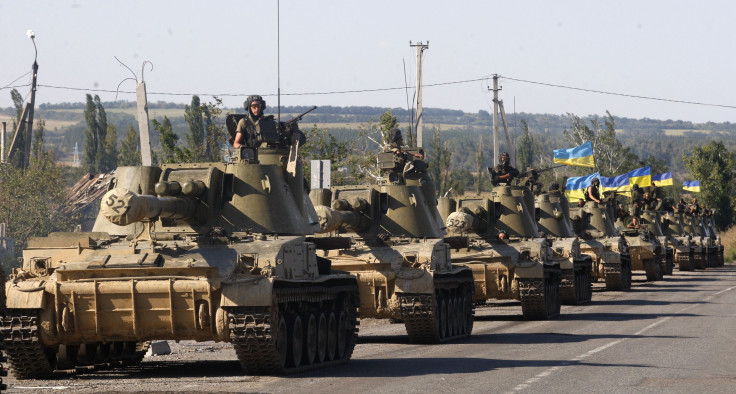 Pro-Russian separatists in Ukraine said on Twitter on Friday that they have signed a cease-fire agreement with Ukraine. Ukrainian President Petro Poroshenko ordered all government military forces to stand down at 6 p.m. local time (11 a.m. EDT), multiple sources said.
The cease-fire announcement came after officials for the Ukrainian government, the Russian government, Pro-Russian rebels and the Organization for Security and Cooperation in Europe met for peace talks in Minsk, Belarus, the Associated Press reports. Poroshenko and Russian leader Vladimir Putin reportedly came to terms on a "permanent cease-fire" in Ukraine's war-torn Donbass region.
Putin said on Wednesday that he "sketched out" a seven-point plan for peace in Ukraine, a proposal that would block government and rebels forces from additional military maneuvers and move artillery out of deadly range. Poroshenko reportedly expressed "cautious optimism" that the cease-fire would be honored.
Government and pro-Russian forces had exchanged artillery barrages as recently as early Friday morning. Rebel forces, believed to be directly supported by Russian soldiers, secured a border town near the Sea of Azov and stood poised to advance on the strategic port city of Mariupol, CNN reports.
Russian-backed rebel forces have battled troops loyal to the Ukrainian government since April. The United Nations estimates that nearly 2,600 people have been killed in the conflict, the AP notes.
© Copyright IBTimes 2023. All rights reserved.