Ukraine Mocks UN Over Russian Language Day Celebration Amid Attack On Kakhovka Dam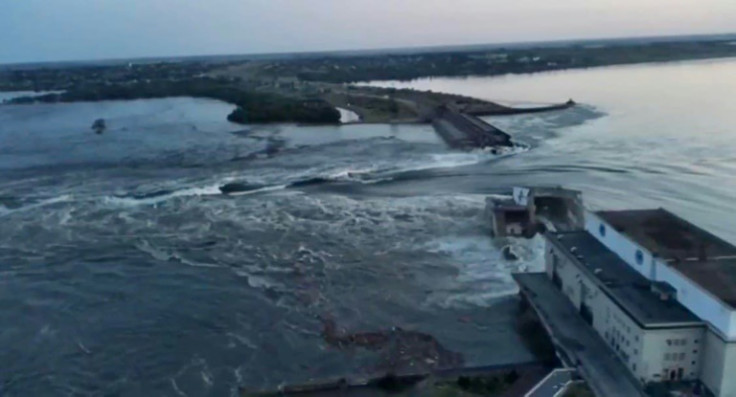 KEY POINTS
Ukraine posted an illustration of a flooded UN General Assembly Hall
Ukraine claimed that Russia deliberately blew up the dam
Russia said the dam's destruction was done by Ukraine to distract from an upcoming counteroffensive
Ukraine mocked the United Nations for celebrating "Russian Language Day" in the wake of the destruction of the Kakhovka Hydroelectric Power Plant.
The United Nations posted a tweet that read "Tuesday is Russian Language Day." It came in the wake of reports about Russia blowing up the Kakhovka dam, which is expected to cause a water crisis across southern Ukraine.
In response to the tweet from the United Nations, Ukraine posted a tweet with an illustration of a flooded UN General Assembly hall, with the caption: "Happy Russian Language Day, UN!"
The organization did not post anything that condemned Russia's actions until 13 hours after the destruction of the Kakhovka Dam where it said "civilians and civilian infrastructure are not a target."
"They must be protected. At all times. Everywhere," the United Nations posted.
The Kakhova reservoir and power plant was built in the Soviet era in 1956. It is unclear when the dam collapsed. It is also unclear who caused the breach. Ukrainian President Volodymyr Zelensky accused Russia of "deliberately" blowing up the dam.
"As of today, several things are clear. First, such a crime of ecocide could not have happened simply by shelling the dam. To destroy it, Russian forces had to act deliberately – mine, blow up, destroy," he said. "We must stop the Russian evil. All other terrorists in the world must see that terror is punished by the world."
In contrast, Russia accused Ukraine of sabotaging the dam to distract Moscow's troops from their upcoming counteroffensive as well as cut off the Crimean Peninsula.
"We can state unequivocally that we are talking about deliberate sabotage by the Ukrainian side," Kremlin spokesman Dmitry Peskov said. "We can strongly reject this. We officially declare that here we are definitely talking about deliberate sabotage from the Ukrainian side."
The International Business Times could not independently verify the claims made by Ukraine and Russia.
The destruction of the Kakhovka dam is expected to cause massive flooding in communities and fields around the Dnipro River. Ukrainian officials also expect that the destruction of the dam would cause fields to turn into deserts.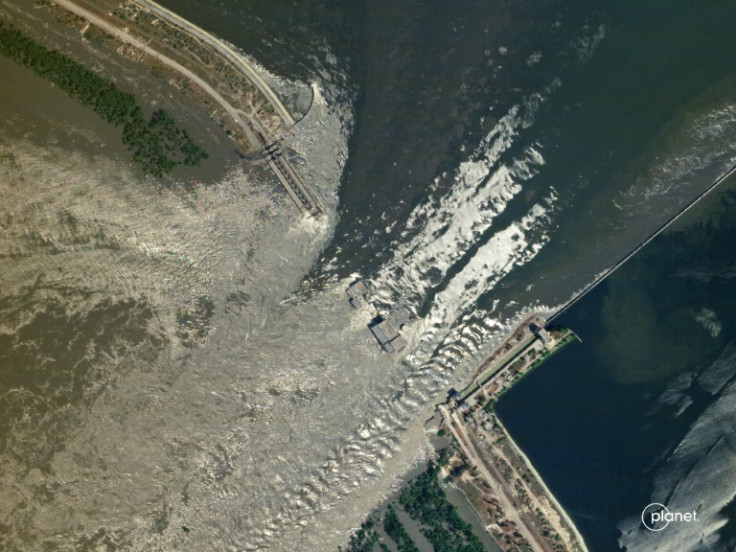 © Copyright IBTimes 2023. All rights reserved.