Ukrainian Regime's Corruption Detailed In Documents Dumped By Yanukovych As He Fled His Estate [PHOTOS]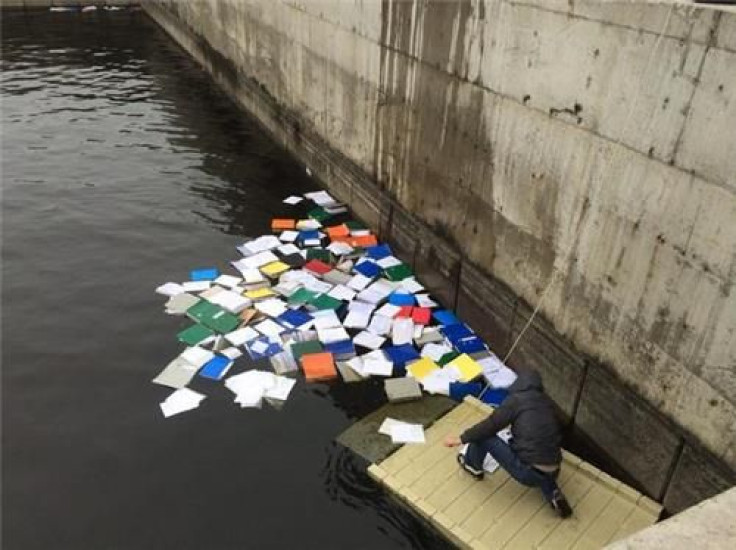 Since Saturday, when embattled Ukrainian president Viktor Yanukovych fled the country's capital, more than a dozen journalists have been sifting through thousands of pages of accounting files, receipts and dossiers dumped in a river and lake behind Yanukovych's palatial residence outside of Kiev. Many documents were also burned by the strongman's allies before he fled the closely-guarded residence.
Keeping an eye out for Yanukovych's security forces, local divers recovered stacks of water-logged documents and the journalists spirited them away in several cars, driving a few kilometers to a local boat shed where they spent the night poring over the fragile papers. The next day, they moved to a guest house on the grounds of the estate, which became their headquarters. They posted a sign outside that read: "Journalism Investigation in Process – Do Not Disturb."
Journalists from around the country joined the effort, eager to share any revelations but their first priority over the long weekend was to preserve the documents. "It wasn't an easy decision," writes Drew Sullivan of the Global Investigative Journalism Network. "But it was clear that if they didn't act, critical records of their own country's history could be lost."
Among the documents laid out to dry were receipts for $12 million in cash, an invoice for a payment of $10 million, a receipt for $110,000 for curtains in a room called the "knight's hall," a receipt for a $115,000 statue of a running boar, a page of expenditures that listed a $4,000 bribe used in a bidding process, and a black list of local journalists.
One of the journalists leading the effort is Oleg Khomenok, the senior media advisor of Internews Network, who has been helping coordinate the logistics of the operation. The documents are being uploaded to a new site: www.yanukovychleaks.org.
Khomenok replied to some questions from the International Business Times via email.
IBTimes: Where were these specific documents found?
Khomenok: The docs were found in the Dniper river at Mezhygirya Yanukovich residence.
IBTimes: Did anyone interfere with you retrieving these documents?
Khomenok: Nobody interfered.
IBTimes: How did you know that they would be in the river?
Khomenok: Reporters just walked around the residence and discovered folders of papers floating in the river.
IBTimes: What was it like, to wander around Yanukoych's estate and see the opulence of his residence?
Khomenok: Here is the picture of taking docs out of the river
IBTimes: What was the condition of the documents when you retrieved them?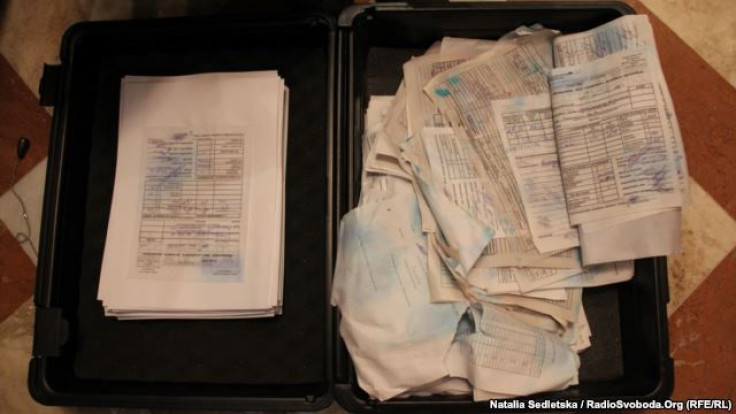 Khomenok: Here is how [the documents] looked.
IBTimes: How did you prevent further damage to them in transporting them?
Khomenok: We packed them tightly and drove two kilometers from where they were found. So there was almost no damage.
IBTimes: Where did you bring them?
Khomenok: We brought them to guest house of Mezhygirya. It has enough space to work with docs.
IBTimes: How did you dry them and where did you get the dryers?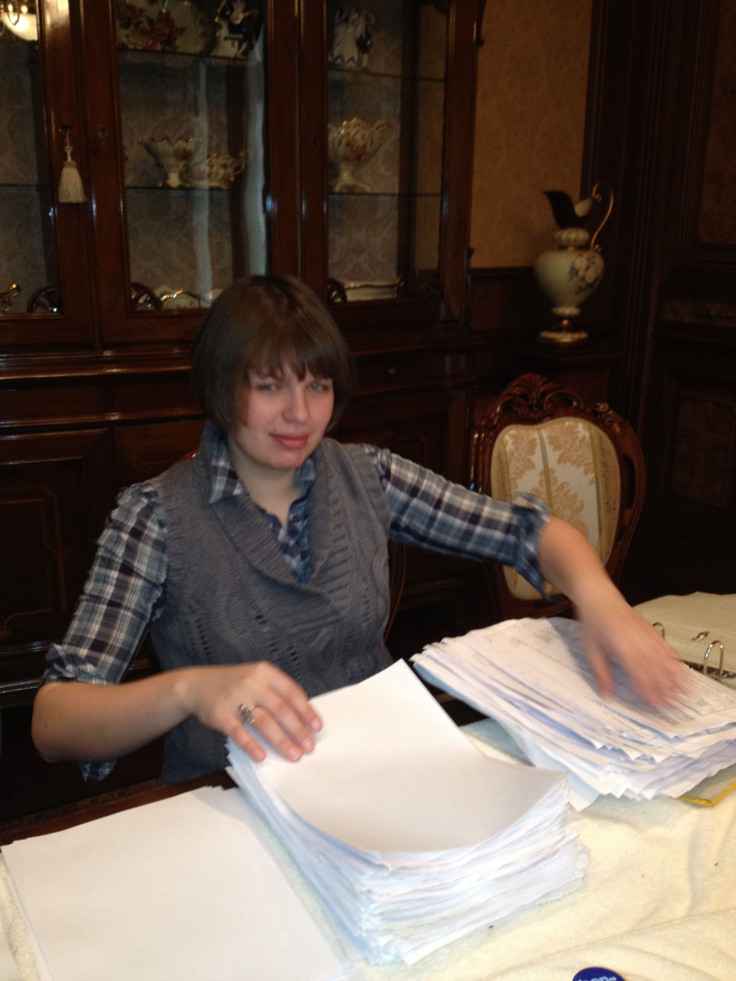 Khomenok: We used drying machines that look like huge hairdryers.
IBTimes: What have you learned from the documents so far?
Khomenok: We're focused on rescuing the docs. So few of discoveries were done. We found from randomly spotted docs that there were a lot of cash transactions for enormous sums, strange "charity" donations, enormous salaries of guarding company director (totally about $300,000 monthly) paid in cash.
IBTimes: Has anyone tried to interfere with the process - government officials, Yanukovych allies, etc.?
Khomenok: Thank God nobody disturbed our work.
By now the status is:
1) We preserved all docs that we got from the river on Feb 22. They are drying in more or less safe place.
2) We took photos of about 60% of the docs, including the most important ones. We have more than 32 gigabytes of data.
3) We have 3 back-up files separated and stored in different places.
4) We started total scanning of the docs to make them available to OCR [optimal character recognition].
© Copyright IBTimes 2023. All rights reserved.