Ukrainian Sailor Killed After Russian Troops Storm Naval Base In Simferopol, Crimea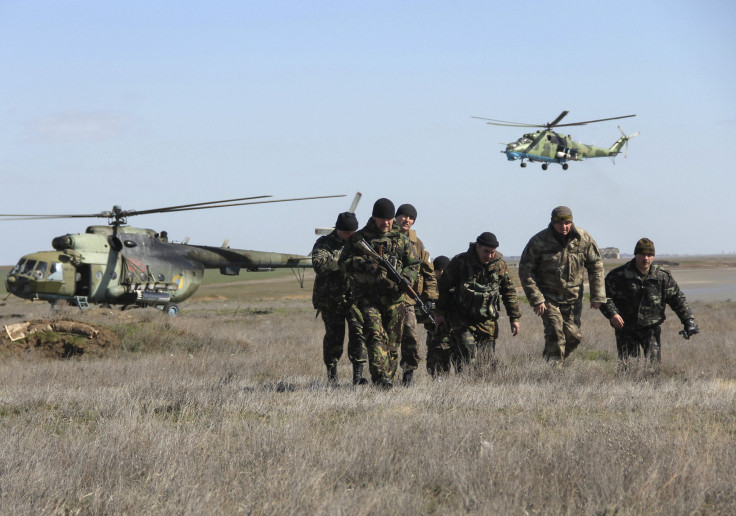 According to Russian news agency Interfax, a Ukrainian sailor has been killed after Russian troops stormed a naval base in Simferopol, the capital city of the Crimea.
A Ukrainian officer, believed to be the victim, was taken to hospital, according to the head of the Ukrainian Navy, Serhiy Hayduk.
The siege of the naval base is ongoing and NBC's Ed Flanagan, who first reported the siege on Twitter, is at the scene, but says that reports of other wounded men are unconfirmed as yet.
However, Ukrainian military are saying that other sailors have been injured.
"One Ukrainian serviceman has been wounded in the neck and collarbone. Now we have barricaded ourselves on the second floor," said a Ukrainian military spokesman. "The headquarters has been taken and the commander has been taken. They want us to put down our arms but we do not intend to surrender."
The Interfax report claims that 15 Russian soldiers armed with AK-47s stormed the military base not long after Russian president Vladimir Putin signed on Tuesday a treaty that formally annexed Crimea.
It has also been reported that the Ukrainians number around 35 in total, with 20 servicemen and a further 15 including women and children.
© Copyright IBTimes 2023. All rights reserved.