UN Refugee Agency Says Australia Turned Back Vietnamese Asylum Seekers At Sea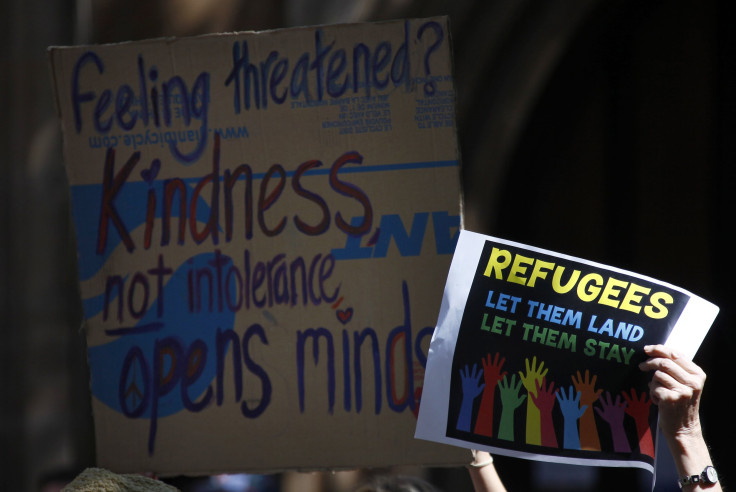 The United Nations' refugee agency said on Tuesday that it had contacted Australian authorities over reports that the country had secretly turned back a boatload of Vietnamese asylum seekers at sea. The 46 Vietnamese refugees were reportedly returned to the port city of Vung Tau by an Australian navy ship last Friday, ABC reported.
The U.N. High Commissioner for Refugees (UNHCR) expressed its concern over the reports and said that it had petitioned the Australian government for details about the procedures it used to return the refugees. UNHCR spokeswoman Vivian Tan stressed that asylum seekers needed to be given a proper environment in which to express their predicaments and make their needs known.
"We've expressed concerns before about the procedures of screening at sea because we're worried that it may mean that people seeking asylum may not have gone through the proper procedures, their protection claims might not have gone through a fair refugee status determination procedure and if this is the case, then authorities may be putting at risk already vulnerable people," Tan said, according to the Associated Press.
Phil Robertson, deputy director for Human Rights Watch, told ABC that the government's alleged behavior in the operation was questionable.
"I think that probably these people had no access to counsel or [were not] able to prepare their case. And certainly they had no access to appeal," he said. "So it's a shoddy process determined to send people back, and that's what's happening to these group of Vietnamese."
Immigration Minister Peter Dutton's office issued a statement stressing that Australia acted according to the U.N. convention for the treatment of refugees.
"The Australian government acts in accordance with its international obligations," the statement said, according to AP. However, Dutton reportedly refused to confirm whether the refugees had been turned back at sea, citing an official policy of secrecy.
Richard Marles, a spokesman for the opposition, said on Monday that the lack of clarity over the incident marked a "new low," and added that it may have breached international law. "We need to hear from this Government now exactly what assessment of these individuals has taken place," he said, ABC reported.
"We need to have a guarantee from our Government today that every one of those people was individually assessed and that none of them require further investigation as to whether or not they are a genuine refugee.
"This actually represents a new low in the secrecy of this Government in terms of how it's handling the question of asylum seekers, and that is utterly inappropriate."
Australia, which typically turns back refugee boats found at sea and processes unauthorized asylum seekers at offshore camps in Papua New Guinea and Nauru, has come under heavy criticism from international bodies and rights groups.
© Copyright IBTimes 2023. All rights reserved.
FOLLOW MORE IBT NEWS ON THE BELOW CHANNELS