UN School Shelling Kills At Least 15, Mostly Women And Children, After Israeli Blast Targets UNRWA Shelter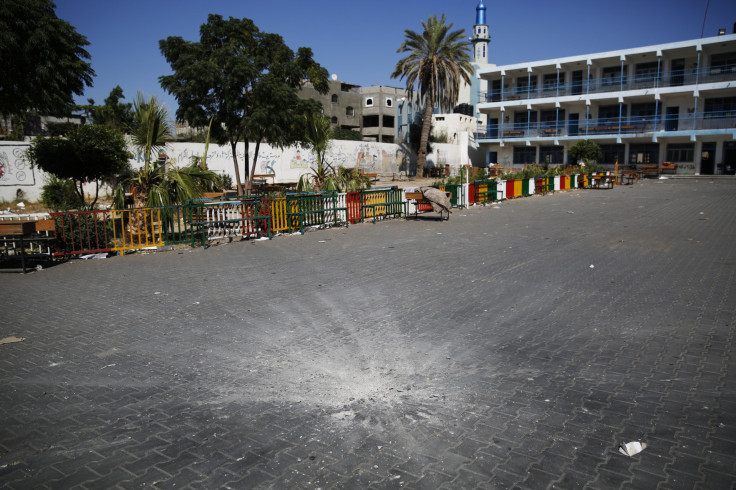 Update as of 9:07 p.m. EDT: At least 15 people were killed -- most of them women and children -- Thursday, according to a Reuters report, and several were wounded, after an Israeli strike hit a U.N.-run school that was acting as a shelter for people fleeing the escalating violence in the region.
U. N. Secretary-General Ban Ki-moon reportedly said that the casualties included U.N. staff members also, adding: "Circumstances are still unclear. I strongly condemn this act."
According to reports, the Palestinian death toll has crossed 800, while Israel has lost 34 people, including two civilians, since Operation Protective Edge began July 8.
U. N. Relief and Works Agency spokesman Chris Gunness wrote on his Twitter account Thursday that the Israeli army was aware of the location of the shelter.
Multiple Gaza residents were killed Thursday while taking refuge in a school shelter of the United Nations Relief and Works Agency for Palestine Refguees, the agency said.
According to the Gaza Ministry of Health, 10 people were killed and more than 100 wounded in the blast.
Sami Mshasha, a spokesman for UNRWA, said the Israeli military had the precise co-ordinates of the shelter in Beit Hanoun, near Gaza City. According to reports from the ground, the shelter held about 800 people. Mshasha said he could not confirm whether the attack came from the air or the ground, and that the organization was compiling evidence. He said UNRWA would be releasing a statement shortly.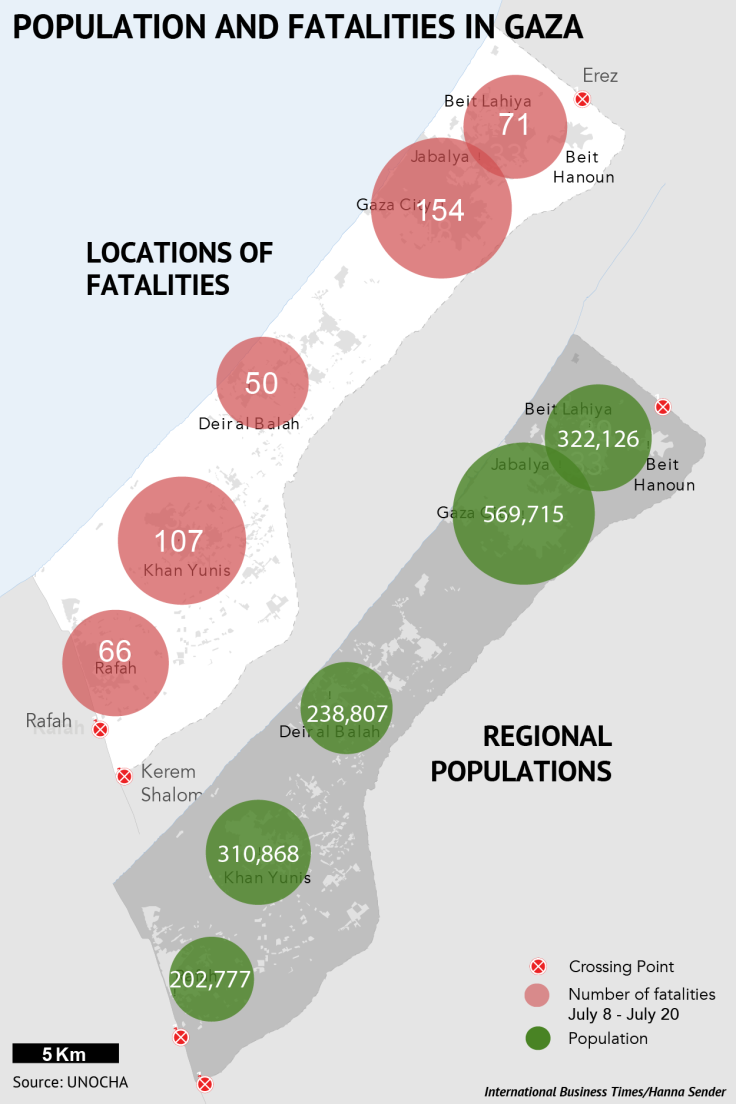 According to the Protection Cluster, the number of Palestinians reported killed in the current escalation in violence has now reached 656.
UNRWA spokesman Christopher Gunness said as of Tuesday evening in Gaza, there were 118,300 people displaced from their homes, 33,000 more than Monday. A report issued by the organization Wednesday said UNRWA was providing shelter to more than 117,468 people in all five areas of the Gaza Strip and that there were 77 designated emergency shelters.
© Copyright IBTimes 2023. All rights reserved.