UN Welcomes Landmark Treaty Regulating Global Arms Trade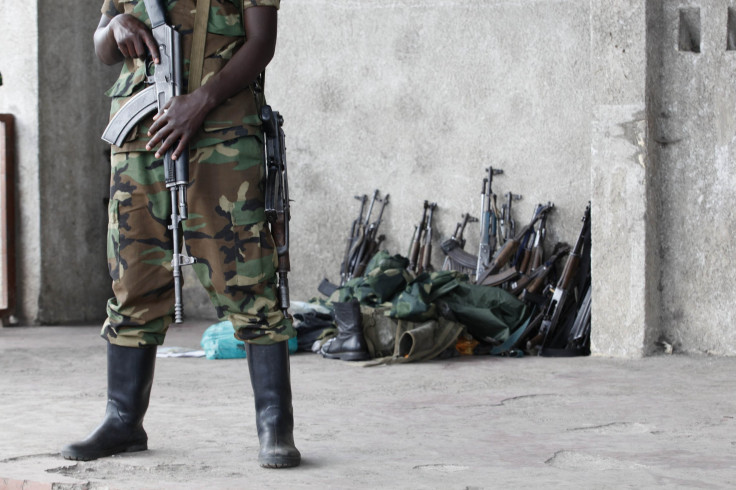 A global Arms Trade Treaty (ATT) came into force on Wednesday, over a year after being adopted by the United Nations General Assembly, according to media reports. The treaty, which has been signed by 130 nations, aims to stem the flow of arms and ammunition to conflict-hit zones to prevent their use against civilians.
"This marks the opening of a new chapter in our collective efforts to bring responsibility, accountability and transparency to the global arms trade," U.N. Secretary-General Ban Ki-moon said, in a statement released Tuesday, adding that the treaty would ensure that the arms exporting countries adhere to the "highest common standards" while transferring weapons and ammunition.
The treaty states that a country shall not transfer arms if it has knowledge that they will be "used in the commission of genocide, crimes against humanity, grave breaches of the Geneva Conventions of 1949, attacks directed against civilian objects or civilians protected as such, or other war crimes." As a result, the treaty puts the responsibility of the "end use" of arms on the sellers.
"The unregulated arms trade is one of the main drivers of armed conflict and violence, contributing and facilitating the commission of human rights and humanitarian law violations," U.N. Commissioner for Human Rights Zeid Ra'ad Al Hussein said, in a statement released Tuesday, urging the countries that had not ratified the treaty to do so.
Of the 130 nations that have signed the treaty, 60 have so far ratified it. However, major weapons producers such as China, Russia, India and Pakistan have not signed the accord yet. The United States, the world's top arms exporter, signed the treaty in September last year but the Senate has not ratified it.
Amnesty International -- a leading campaigner for greater control on global arms trade, which is believed to be worth over $85 billion annually -- also said that it will "continue to press for all states to get on board the ATT and begin strictly implementing its lifesaving provisions."
"While the Arms Trade Treaty sets key ground rules for the global arms trade, it is not a panacea. It will require even more widespread support and pressure to ensure states strictly adhere to its principles," Amnesty said in a statement released Monday.
© Copyright IBTimes 2023. All rights reserved.