The Unbearable Whiteness Of Abercrombie & Fitch: In A Multicultural Era, Can This Branding Still Work?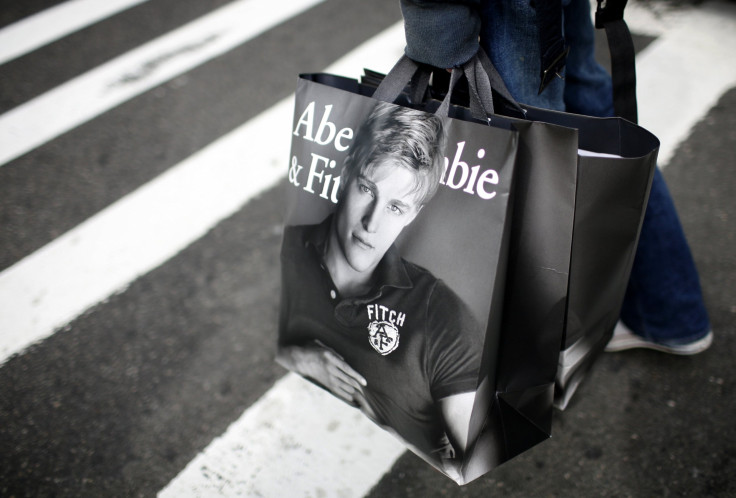 Abercrombie & Fitch Co., the preppy American retailer, was valued at $5 billion in 2006. Since then, it has endured a plunging share price, the resignation of CEO Mike Jeffries (who stepped down in December after steering the firm for 22 years) and, once again, charges that its hiring practices are discriminatory. A 2008 discrimination lawsuit involving a young Muslim woman who alleges she was denied employment because she wore a hijab, or headscarf, wended its way to the U.S. Supreme Court Wednesday, capping a decadelong series of questions about the brand's positioning as a so-called all-American retailer.
Conversation about Abercrombie & Fitch frequently separates its alleged discriminatory hiring practices and its branding: Critics have read Jeffries' admission in a 2006 Salon interview that the brand is "exclusionary" and only for "cool kids" to mean that A&F is for the thin and good-looking. But when its marketing and hiring practices are examined together, the company's "all-American" look -- which has meant images of tanned, shirtless, buff, mostly blue-eyed blondes photographed as though they were Greek gods -- could simply be read as code for "white." That kind of branding worked for a while, but can it work for today's young people who, according to the Pew Research Center, are the most ethnically and racially diverse youth group in the nation's history?
Branding the so-called WASP (white Anglo-Saxon Protestant) look is nothing new. Ralph Lauren perfected the practice in the 1980s. Unlike Lauren, however, Abercrombie & Fitch doesn't limit its fetishization of whiteness to its advertising. It has also marketed allegedly racist T-shirts and has a history of accusations it kept people of color from working as sales associates in the front of its stores. One could almost say whitewashing is baked into its business strategy.
The first high-profile Abercrombie & Fitch race-related controversy came in 2002, after criticism over the company's sexy so-called magalogues, which were catalogues featuring black-and-white photographs of scantily clad women and men (mostly men) taken by Bruce Weber. A group of Asian-American students in the San Francisco Bay Area were shocked to find
T-shirts
sold at an A&F store featuring retroracist imagery of buck-toothed Asians in rice-paddy hats. One T-shirt read, "Wong Brothers Laundry Service: Two Wongs Can Make It White," alluding to a time when the first wave of Chinese immigrants often got a foothold as American businesspeople by opening laundries. After a media firestorm, Hampton Carney of the public-relations firm Paul Wilmot Communications responded glibly, "We personally thought Asians would love this T-shirt."
As for Abercrombie & Fitch's iconic black-and-white ads of shirtless male models, which loom inside and outside its stores, one writer has likened them -- and the employees who are their worldly representatives -- to images of athletes by Nazi propaganda photographer and filmmaker Leni Riefenstahl.
In a 2011 piece in the Observer, Jennifer Wright described a scene outside an Abercrombie & Fitch store on Fifth Avenue in New York, "where a gaggle of blond Belgian girls patiently awaited their opportunity to enter the temple of summery checkered shirts, mildly distressed fabrics and the most chiseled employees this side of a 'Friday Night Lights' screen test -- if 'Friday Night Lights' were directed by Leni Riefenstahl."
In 2003, a class-action lawsuit, Gonzalez v. Abercrombie & Fitch stores, was filed by nine minority litigants who claimed they were either refused jobs or fired for being minorities. Their suit charged A&F's promotion of so-called classic looks extended to its hiring, that the company discriminated against African-American, Latino and Asian-American applicants and employees by refusing to hire qualified applicants to work sales floors -- relegating people of color to stockrooms or other places where they couldn't be seen -- and that the firm discouraged minorities from applying for jobs.
The case was settled in 2004, and the NAACP Legal Defense Fund and co-counsel won $40 million for rejected applicants and employees who had been discriminated against by the company. The settlement also required that A&F institute "a range of policies and programs to promote diversity among its work force and to prevent discrimination based on race or gender."
Although marketing whiteness and marketing only to whites are different things, sometimes the former appeared to shade into the latter for would-be Abercrombie & Fitch customers. A&F's branding may read merely as preppy or collegiate to some, but an anecdote indicates that, for some minority shoppers, its message of whiteness felt exclusionary.
Catherine Zimmer, director of film and screen studies at Pace University, told International Business Times that responses to an assignment she gave to students 15 years ago were so striking that she still remembers them. In an introduction to a cultural-studies course, she asked her undergraduate students to go to a shopping mall and note the moment they were made aware of their genders. Although a few students came back with gender stories, it was the students who came back with stories about Abercrombie & Fitch and racial exclusion that stay with her to this day.
Zimmer's students of color recounted feeling "distinctly out of place" in the store that had huge pictures of white people everywhere. They told her they realized that it's why they either had never entered an A&F store before the assignment or that, when they did, they felt unwelcome. Numerous students, all minorities, nodded in agreement, she told IBTimes.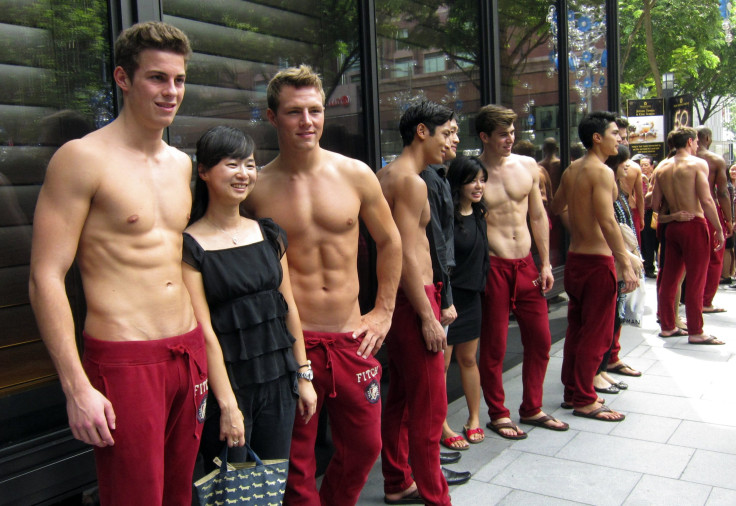 Abercrombie & Fitch's fate hangs in the balance as millennials flock instead to "fast-fashion venues like H&M, Forever 21 and Uniqlo," according to the New York Post. Could it be because millennials are eschewing logos and high prices, as Eli Portnoy of the branding agency CultureRanch suggests? "Abercrombie hurt themselves for other reasons," Portnoy told IBTimes. "They were slow to acknowledge that the recession hurt the brand and that young people couldn't afford the product. They went elsewhere, and they've not come back. You can be a saint in your hiring, but if you're not connecting to your audience, and your product's not cool -- you're not cool."
As for using shock marketing for effect, as one could argue A&F did with its Asian T-shirts and Urban Outfitters continues to do, Tom Ajello, co-founder of New York branding agency Makeable, told IBTimes it's passe. "Shock and awe is old school," he said. "It can work, but if you're going to shoot a bottle rocket in the sky with fireworks, you'd better have something significant to engage me when I look up." He suggested that Uniqlo, a Makeable client, is more in line with millennials from a branding perspective, because they seek "meaning" in the products with which they engage. "Uniqlo is: open arms, embracing all kinds of things. They're growing. They're on a tear. They're opening stores everywhere," he said.
Ultimately, a brand built on so-called whiteness will feel old-fashioned and irrelevant, Sergio Alcocer, President and CCO of LatinWorks, an award-winning cultural-branding firm, told IBTimes.
"The population shift in the country, and the rise of multicultural youth, is a phenomenon happening in real time, and many brands are struggling to understand that there is no turning back," he said. "That does not mean that every ad needs to include a representative of every racial group. That will be too obvious and insincere. What it means is that brands need to add multicultural sensitivities to all communications and to embrace not only racial diversity, but, most importantly, diversity of thought."
© Copyright IBTimes 2023. All rights reserved.