'Unbreakable Kimmy Schmidt' Season 2 Spoilers: Star Teases A Singular Love Interest Coming To The Netflix Series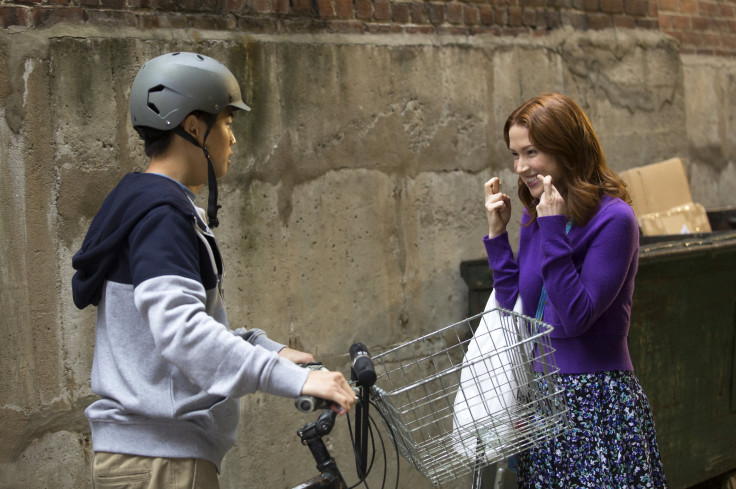 After surviving the trials and tribulations of Season 1, Netflix's "Unbreakable Kimmy Schmidt" will return in order to prove its name correct with another full season of trials and tribulations for everyone's favorite reformed cult-member. With Season 2 expected to debut on the popular streaming service at a yet undisclosed time in 2016, fans have finally been treated to their first hints at the new episodes.
Speaking to Entertainment Weekly, Kimmy Schmidt actress herself, Ellie Kemper, teased what's ahead for the intrepid young lady when she returns. After the naive character did her best to find love in several wrong places, she says that her second year in New York City will see her significantly more subdued in the romance department and chasing only one male suitor.
"She's not really 'juggling' this year," she said, unable to specify who exactly her character will be pining after in 2016. Although she came close in Season 1, the character's main journey was not about finding love, but getting over her horrible past as a "Mole Woman." The last time fans saw what could be considered her key love interest, Dong Nguyen (Ki Hong Lee), he'd decided to marry another woman from his GED class in order to avoid getting deported from the United States.
However, that doesn't mean that Dong's involvement in her romantic life is done for good. In addition, just because she's put the man who locked her underground for several years in jail doesn't mean she's put the entire "Mole Woman" thing behind her. Speaking to the outlet she revealed that a great deal of Season 2 will see her trying to escape her denial that the infamous bunker ever even happened to her.
"Just because we ended Season 1 with the trial — [Kimmy] would love to put that behind her, but some new obstacles may present themselves before she can go on and live a fully realized life," series creator Tina Fey told The Hollywood Reporter. "She's sort of in a big hurry to get everything she wanted out of life and hitting some speed bumps along the way."
Between a new love interest, more adventures with her outrageous roommate Titus Andromedon (Tituss Burgess) and a journey of self-love on the horizon, fans can only eagerly wait for Netflix to announce the release date of "Unbreakable Kimmy Schmidt" Season 2.
© Copyright IBTimes 2023. All rights reserved.