Uncertainty Over Iraqi Army's Mosul Offensive Grows, Attack Delayed Indefinitely: Reports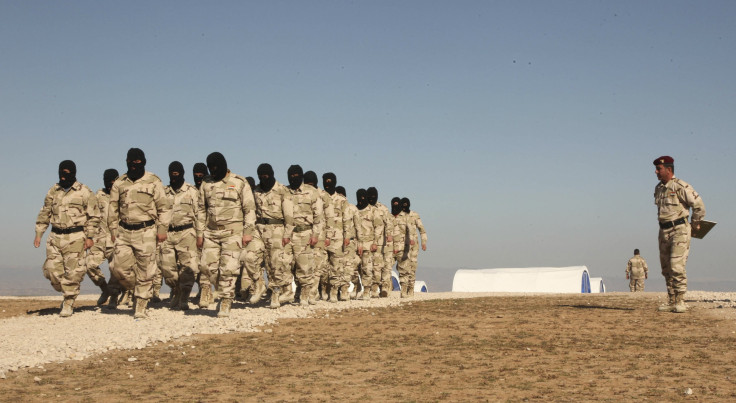 U.S. officials on Friday denied allegations that they were putting pressure on the Iraqi government to launch an offensive against the Islamic State group in the next few months, adding that the timing of the attack ultimately depends on the Iraqis. An American defense official, speaking on the condition of anonymity, told The Daily Beast that the planned attack to retake Mosul from ISIS has been indefinitely delayed.
Military officials had previously said that Iraqi and Kurdish forces would be ready to mount an offensive against ISIS' occupation of Mosul by spring or early summer. A U.S. Central Command official told reporters last week that "we are still shooting for...the April-May timeframe," adding that they hoped to launch the operation before the month of Ramadan, which begins in June, and the Iraqi summer heat, Agence France-Presse reported.
However, U.S. defense officials now say that the Iraqi military's offensive to retake Iraq's second-largest city has been delayed by several months. "It is an Iraqi decision but we don't want to do anything until they are ready and can win decisively," a military official told the Daily Beast. "They cannot now."
The next opportunity to launch the offensive would reportedly be in the fall, but hopes of a quick operation have been dashed as officials reportedly feel that the Iraqi forces are not ready for the attack.
"When we talk about the six to nine months additional training, it is to deal with an urban fight, which is very, very different, very complex, requires a great deal of skill, great deal of precision to be successful," Defense Intelligence Agency Director Lt. Gen. Vincent Stewart told the U.S. Senate on Thursday, The Washington Examiner reported.
The proposed offensive will require as many as 25,000 troops, who would attempt to root out the estimated 2,000 ISIS fighters stationed in the city. Iraqi officials have expressed their dissatisfaction with the public announcement of the proposed timeline. "This is urban warfare and we have civilian populations. It is very important to take time and accuracy in setting the plan for this battle," Iraqi Defense Minister Khaled Obeidi told a news conference on Sunday, Reuters reported.
Since taking control of Mosul last June, ISIS has imposed a repressive system of law that brutally punishes people for activities it deems un-Islamic. On Thursday, video footage of ISIS militants smashing priceless artifacts in Mosul's museum was posted, an act that was internationally condemned, and labeled a war crime by the United Nations.
© Copyright IBTimes 2023. All rights reserved.