Iraq Planning To Retake Mosul From ISIS With Up To 25,000 Troops: Reports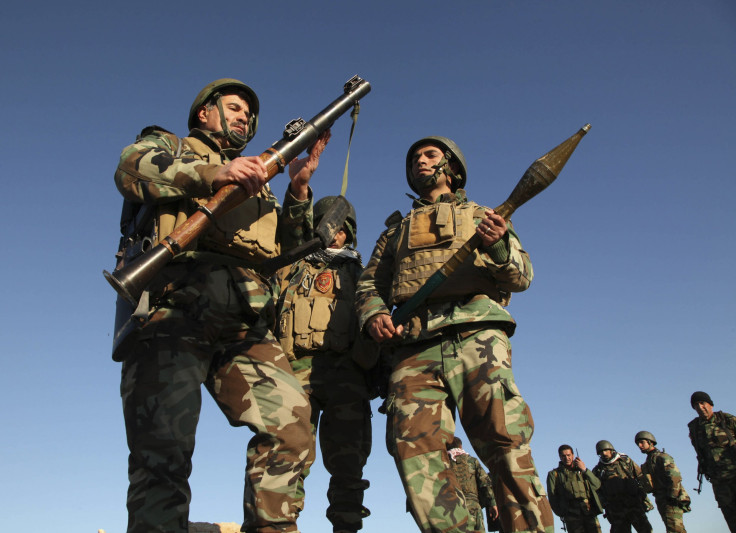 Iraqi forces are reportedly planning a major offensive to retake the northern Iraqi city of Mosul from militants of the Islamic State group. The assault will involve up to 25,000 Iraqi troops and is likely to take place in April or May, according to media reports.
A senior U.S. official from U.S. Central Command (CentCom), speaking on the condition of anonymity, told reporters on Friday that Iraqi troops will begin training shortly, according to Reuters. The official cautioned that the planned offensive may be delayed if the troops proved difficult to train, or if the situation on the ground changes.
The official also said the operation would need to begin before summer, when temperatures in the region can reach over 100 degrees Fahrenheit. The reports came just a week after ISIS took control of the town of al-Baghdadi, located in Anbar province.
U.S. forces will reportedly be responsible for training the core fighting force of five brigades of Iraqi soldiers that would spearhead the attack, with about three smaller brigades serving as reserve forces. Another three brigades would be composed of Kurdish peshmerga forces who would launch containment efforts in the country's northwest.
The Iraqis are also reportedly organizing a peacekeeping force made of former tribal militia and policemen, who would be responsible for establishing order and maintaining peace in Mosul once it is captured.
Although the Kurdish peshmerga has recently made advances in the territory around Mosul, they are reluctant to sacrifice troops and equipment fighting for the majority-Arab city, underscoring the deep sectarian divides that remain in the country, The Daily Beast reported.
U.S. aircraft are currently launching airstrikes to support efforts against ISIS, but there are no known American ground units involved in combat in Iraq. The official said the U.S. was still deciding if ground troops would aid Iraqi forces in combat. Earlier, U.S. President Barack Obama had said that he would be willing to authorize the use of such ground forces if necessary.
The usefulness of airstrikes is likely to be limited in Mosul, a dense population center with many civilians. ISIS has reportedly isolated its residents, brutally punishing those who are caught engaging in activities deemed un-Islamic. They have also introduced a new rule that calls for minors to be conscripted into combat roles, The Independent reported.
Mosul, Iraq's second-largest city, fell to ISIS last June. The U.S. official reportedly said that the city is currently being held by 1,000 to 2,000 ISIS fighters, but added that ISIS troops and resources are heavily limited.
"ISIS is in decline militarily," the official said. "They're losing ground every day," NBC News reported.
© Copyright IBTimes 2023. All rights reserved.