A Union Turf War Is Snuffing Out The Campaign To Organize Uber Drivers At LaGuardia Airport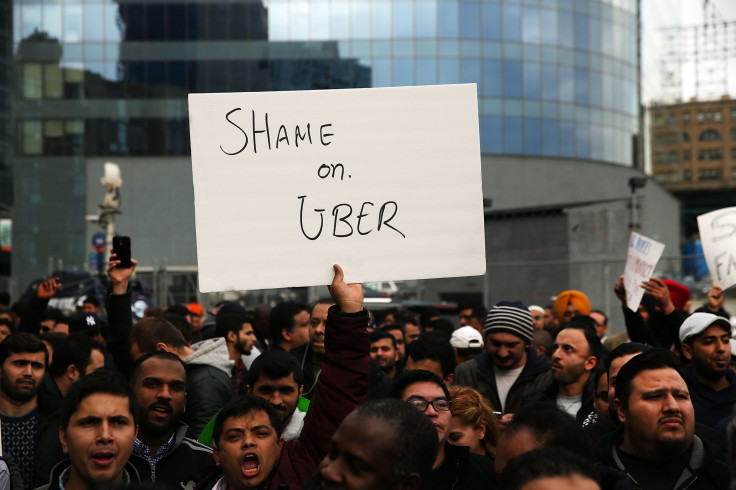 The International Brotherhood of Electrical Workers (IBEW) stunned the tech world last week when it filed for a federally supervised election to represent 600 Uber drivers at New York City's LaGuardia Airport. If successful, it would be the first federally recognized union at the popular ride-hailing company. Now, the campaign has hit a major setback — and from an unlikely source: another labor union.
The nation's largest labor federation, the AFL-CIO, Monday successfully asked the National Labor Relations Board (NLRB) to delay election proceedings at Uber. The move came after another of its member unions, the International Association of Machinists and Aerospace Workers (IAM), raised objections under the federation's jurisdiction rules. The Machinists union counts 10,000 black car drivers, including more than 1,000 Uber drivers, in what it describes as a broad network of supporters across New York City. It also directly represents about 200 black car drivers at a Long Island company after winning an election in 2012.
James Conigliaro, general vice president of the Machinists, insists there's no turf war. He says the election petition at LaGuardia risked damaging the labor movement's long-term goals of lifting pay and working standards at Uber.
"It has to be thought out a little bit more and there has to be a plan," Conigliaro says. "We need to figure out how to help these drivers and running to the National Labor Relations Board with a few hundred cards to organize a multibillion-dollar company we don't believe is the right approach. This isn't about turf, it's not about jurisdiction, it's all about the drivers and figuring out the right strategy for them in the labor movement."
Conigliaro says organized labor needs to better plot out its approach to Uber before unions file for elections. He pointed to the example of Seattle, which recently approved a controversial plan that allows Uber and Lyft drivers to form citywide labor associations and bargain directly with the companies. He also mentioned the possibility of a legislative approach, involving new regulations on fares and driver caps. Conigliaro says traditional unions overseen by the NLRB could work too, but he raised concerns over the size and scope of the bargaining unit proposed at LaGuardia. Those workers represent just a fraction of the roughly 30,000 Uber drivers across New York City.
Conigliaro also worries the small Westchester County, New York, local that filed for the election, Local 1430 of the IBEW, is not equipped to handle the backlash from Uber. Before an election can proceed, the NLRB must determine drivers are employees, not independent contractors as the company maintains. Many say that distinction is integral to the company's business model, which cuts out expenses like minimum wage and overtime. Uber is already facing a major federal class action suit on the matter from drivers in California.
Uber Technologies Inc.'s Funding History | FindTheCompany
In response to the IBEW petition at LaGuardia, Uber has retained the services of Littler Mendelson, one of the nation's top law firms for union avoidance — or in labor movement parlance, "union busting."
The decision over whether Uber drivers are employees "is going to have an absolute effect on the whole country and I think we have to be prepared for that," Conigliaro says. "We have to have the resources for that, when you're going up against a company as big as Uber, who's already hired a law firm that's notorious for fighting back union campaigns. You have to imagine that they're going to throw a lot of money into [this] to try and defend themselves."
A potential ruling that says Uber drivers are not employees could hinder future efforts to organize them in New York City and elsewhere, Conigliaro says.
"Nothing against the IBEW. We support each other," he continues. "We all have the right goal in mind to help these drivers, but the purpose of this is really to just get a delay so we can all sit together in a friendly atmosphere, a working atmosphere, and figure out what's best for the drivers."
That's not the way that Jordan El-Hag, business manager for IBEW Local 1430, sees it. He believes it's "100 percent" a dispute over jurisdiction; in other words, that the Machinists feel like his chippy, organizing-focused local stepped onto IAM turf.
"To be honest, it's somewhat of a surprise," he says. "There's been no presence of Machinists among drivers we've talked to."
El-Hag rejects the notion the AFL-CIO's request for a delay in the election amounts to a friendly gesture. He says he never heard from anyone at the Machinists before the union requested the delay and only learned about it from the NLRB itself.
He also brushes aside the charge that his local is unprepared to take on mighty Uber.
"There's plenty of NLRB precedent where cab drivers are determined to be employees," he says. "It's not really that complicated of an analysis. Uber's a big company, it's a new tech company, it's interesting, but it's not that alien an issue to litigate."
Last week, Wilma Liebman, the former chairwoman of the NLRB under President Obama, told International Business Times she believes there's "a strong argument to be made that [Uber drivers] are employees."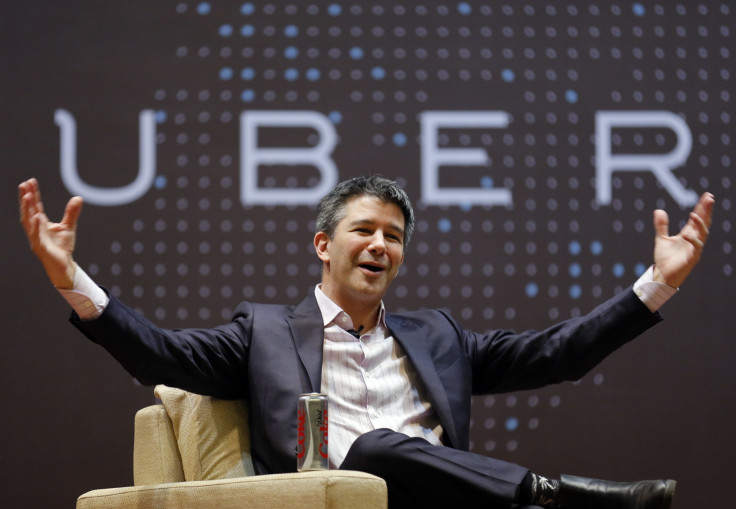 El-Hag also blasted the notion the proposed election at LaGuardia damages labor's long-term vision of improving standards at Uber — whether it ultimately takes the form of organizing drivers under the purview of the NLRB, passing legislation to lift fares or putting public pressure on the company to bargain.
To the contrary, he says it would bring some much-needed clarity.
"You can't develop a strategy unless you know what the status of these employees is," El-Hag says. "We looked at the situation and said, 'What is the most likely way we can get a success here, carving out the smallest unit, answering those legal questions and setting a good precedent.' "
"They might lose at the labor board, they might lose in [the federal class action lawsuit in] California, but that will help you determine the right path to take," he continues. "These legal issues have to be determined before you can develop a strategy."
"You can't have a strategy of, 'Well, we're not sure if we'll take a traditional NLRB approach,' " El-Hag says. "You don't know if you can take an NLRB approach because you don't know whether or not they're employees. You don't know what the company's going to say in response, what their defenses are going to be. You don't know how the board is going to view the bargaining unit that's going to be constructed."
The NLRB has agreed to delay proceedings for 40 days while the AFL-CIO sorts out the dispute between the Machinists and IBEW. If the unions can't come to an agreement by themselves, the case will go to an independent arbitrator.
El-Hag says he isn't sure how things will proceed. "I think it's somewhat of an opportunity lost," he says.
Uber has faced mounting criticism over its labor practices. The company's decision to decrease fares earlier this year fueled drivers' support for the union at LaGuardia Airport, El-Hag said. The move also sparked separate protests in New York City and San Francisco.
FOR FREE to continue reading
✔️ Unlock the full content of International Business Times UK for free
offer available for a limited time only
✔️ Easily manage your Newsletters subscriptions and save your favourite articles
✔️ No payment method required
Already have an account?
Log in
© Copyright IBTimes 2023. All rights reserved.