Lyft 'Dodges A Bullet' In Worker Lawsuit, But Uber May Not Be As Lucky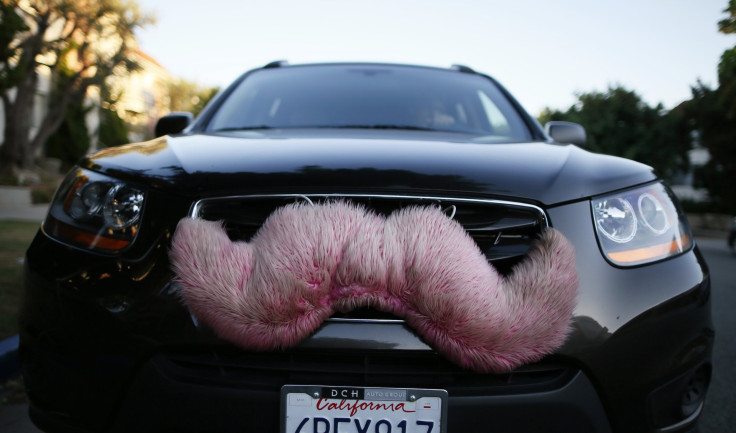 Some like to call it non-traditional employment. Others prefer the term exploitation. Most workers in what's known as the on-demand economy — the small but growing share of the labor force trying to get by on "gigs" like driving for Uber, delivering food for Postmates or buying groceries for Instacart — are labeled as independent contractors, not employees.
The distinction saves companies from having to fork over expenses like minimum wage and overtime pay. It has also triggered dozens of lawsuits from workers alleging misclassification and demanding back pay.
One of the industry's most closely watched battles ended this week — and it provides little comfort to those seeking a clear resolution of the matter.
On Tuesday, ride-hailing giant Lyft reached a $12.25 million settlement with California drivers who said they were being illegally classified. As part of the deal, Lyft will also have to specify the terms under which it can deactivate and dismiss drivers — a major departure from its current "at-will" policy. Most crucially, though, Lyft still need not classify its drivers as employees.
"They dodged a bullet to some extent," said Jan Dawson, an analyst at a technology research and advisory firm. "The worst-case scenario was that they'd have to treat all their drivers as employees."
Such a requirement wouldn't "kill the business," but it "definitely changes the economics of it," Dawson said. "The business model is based on operating in this very lean way."
Nick Grossman, general manager of New York City venture capital firm Union Square Ventures, also applauded the settlement. "It's encouraging to see on-demand platforms and workers come up with new ways to address issues of worker rights and empowerment that are consistent with today's new models of work, rather than shoehorning them into yesterday's solutions," he said.
Lyft Inc.'s Funding History | FindTheCompany
But Miriam Cherry, a professor at the St. Louis University School of Law, said the deal only adds more fuel to the classification debate.
"It's hard to see it as a win for either side," said Cherry, who writes frequently about the on-demand economy. "This question about whether workers are employees or independent contractors, that hasn't been definitively decided."
In a statement in response to the settlement, Lyft trumpeted its ability to continue classifying its drivers as independent contractors. Eighty percent of them, it said, work 15 hours per week or less.
Still, the fact that the company chose to fork over more than $12 million suggests it sensed some amount of risk if the case were to proceed any further, according to Cherry. "People don't pay settlements out like that unless they feel like there's some amount of liability."
A separate misclassification lawsuit against Uber from California drivers goes to trial in federal court in June. Observers say it's unlikely to result in a similar outcome to the Lyft case.
Uber Technologies Inc.'s Funding History | FindTheCompany
For one, they say, Uber is generally more combative than Lyft, and therefore less likely to consider a settlement. Moreover, the judge in the Uber case has already approved class-action certification. Lyft drivers, by contrast, were less likely to attain such recognition. Their case was pending in a different federal court, where, in the past, the company has succeeded in enforcing clauses in its contracts that ban drivers from joining together in class-action lawsuits.
Such clauses are increasingly common in employment contracts — and, according to critics, often to the detriment of workers. Plaintiffs are more likely to lose claims in binding arbitration than in the federal courts, and when they do win, damages are substantially less, a recent report from the left-leaning Economic Policy Institute found.
Uber also has arbitration clauses in its contracts. But that hasn't stopped the judge from allowing the case against it to proceed.
Given the barrier posed by mandatory arbitration clauses, the settlement marks a positive outcome for Lyft drivers, said Cathy Ruckelshaus, staff attorney at the pro-labor National Employment Law Project. "Individual drivers in individual arbitration would have had a much harder time aggregating the damage award up to this amount."
Observers were also intrigued by Lyft's commitment to remove at-will contract language as part of the settlement.
The vast majority of employees in the United States are considered at-will, meaning employers can fire them at any time without explanation. In general, only workers represented by labor unions — a meager 11.1 percent of the U.S. workforce — have "just cause" protections. Both Ruckelshaus and Cherry said they had never before seen that sort of language attached to independent contractors.
"The more you start to provide, the more it stops looking like an independent contractor [relationship]," said Cherry. Independent contractors are, by definition, not supposed to be dependent on other businesses. "Why would you give a separate business things like benefits and due process?"
© Copyright IBTimes 2022. All rights reserved.
FOLLOW MORE IBT NEWS ON THE BELOW CHANNELS