Univision Says 'No Mas' To Free World Cup Live Streaming, Watching Online Now Requires Cable Subscription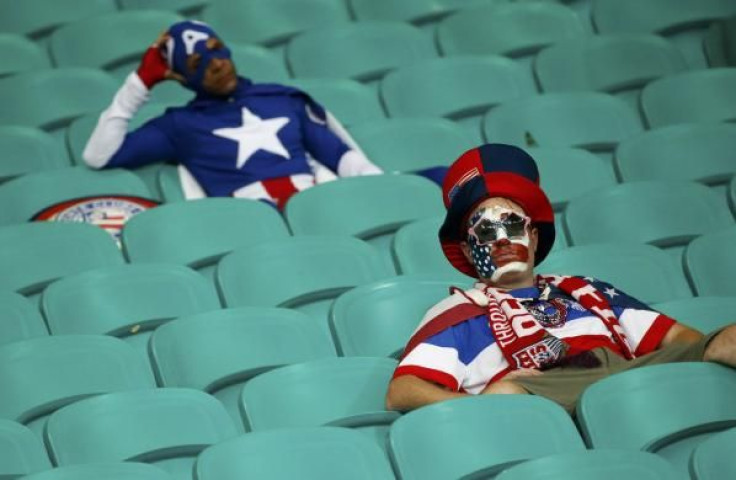 World Cup fans who have enjoyed live streaming video of the tournament as it unfolds on Univision will officially be in the dark come Friday, when the Spanish-language broadcaster ends its free broadcast.
Starting at the end of this week, viewers trying to access the conclusion of the World Cup on Univision will have no choice but to enter the log-in credentials from their cable providers. The announcement, which was made when Univision said it would provide free streaming through the early rounds, underscores how many non-ESPN customers have come to rely on the Spanish-language network to watch the games.
"The objective was to encourage sampling of the Univision Deportes app, build an audience, then educate that audience on the benefits of TV Everywhere via a robust marketing/education campaign," Univision spokeswoman Monica Talan told AdWeek. "Starting on July 4th, users will need to sign in with their pay TV credentials. Users will be taken through a step-by-step process on how to do this."
The news will come as a jolt to the millions of people who have discovered Univision through its World Cup broadcast. Early on the network said it was averaging 238,000 streamers per match, though that number quickly climbed as the games became more and more important. The audience of 238,000 was already a 262 percent increase from the 2010 World Cup, but Univision continued to surpass expectations, attracting 1.8 million eyeballs for the U.S.-Belgium game Tuesday afternoon (which began before most Americans were out of work).
The broadcast was also greeted with open arms from fans unfamiliar with non-English commentary. Reinaldo Laddaga, an Argentinian fan writing in the New Republic, explained that Univision is sometimes much more likable than ESPN because the announcers employ a broadcast style more often found on the radio than TV.
"The Univision commentators participate continuously with their particular Spanish – hyper-particular (because the types of football Spanish differ so much) – to joke or, more frequently, to analyze; the English-language commentators are parsimonious," he wrote, according to a translation. "There is a constant flow of speech and sound on the Hispanic channel that is missing on ESPN, where the broadcast serves to underscore subtly, very discreetly, almost reluctantly, a spectacle that is essentially visual."
© Copyright IBTimes 2023. All rights reserved.
FOLLOW MORE IBT NEWS ON THE BELOW CHANNELS