'Unruly' Passenger Escorted Off Plane After Argument Over Window Seat; Passengers Cheer
KEY POINTS
The woman got into a heated argument because she wanted a window seat
Airport security was called to escort her out
The flight was from Phuket, Thailand, to Sydney
A nasty turn of events led to an Australian woman being escorted out of a Jetstar flight as other passengers on the plane cheered.
The unidentified woman was removed from the flight prior to its takeoff from Phuket, Thailand, to Sydney on Sunday.
The woman reportedly entered the flight and posted a video of herself in a lively and fun mood. However, moments later she got into a heated argument with her fellow passengers.
A passenger said the woman had apparently lost her cool and was irked because she wanted to sit by the window, News.com reported. Jetstar Airlines typically does not allow passengers to choose their own seats.
Several passengers then urged her to leave the aircraft.
She got into the aisle and took things out of the overhead locker, saying, "Thanks a f—king lot," before making her way down the aisle, 9News reported.
She said, "I'm out, I'm out," as she collected her luggage.
As she attempted to leave, she yelled, "Lucky you're not outside, I'd knock you."
A sizable portion of the aircraft erupted in cheers as she moved down the aisle.
She was even bid farewell by a fellow traveler, who said, "See you, trash bag."
The disgruntled passenger then turned around and got into a heated argument with a different person, who was trying to shoo her away.
"Get off the plane," another passenger told her.
After the hectic moments, the woman was escorted out of the plane by airport security.
According to Jetstar, the woman was booted off the flight for using abusive and unacceptable words and disrupting the flight experience.
"An unruly passenger was escorted off our flight prior to take off in Phuket after becoming disruptive and using abusive and inappropriate language towards other customers and our team members," a spokesperson told news.com.au.
In another incident of passenger impulses disputing the flight's course and those on board, a person caused havoc on a flight from Poland to Canada, due to which it was compelled to make an emergency landing in Iceland. The man became aggressive after the cabin crew refused to serve him alcohol and he stormed toward the door to try and open it. No injuries were reported.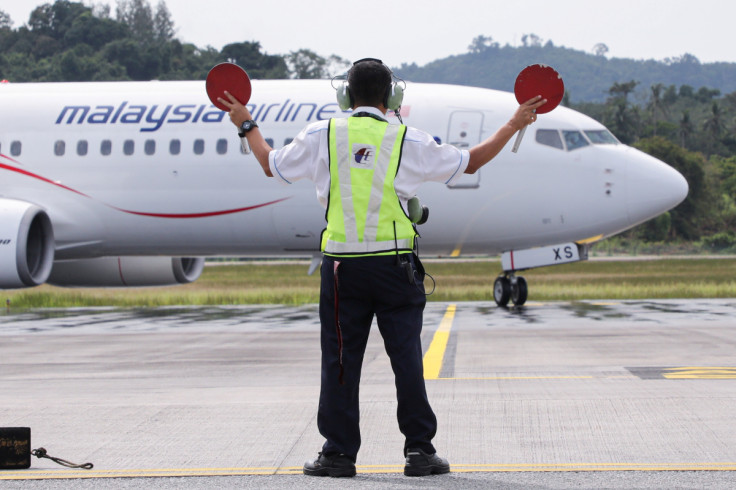 © Copyright IBTimes 2022. All rights reserved.
FOLLOW MORE IBT NEWS ON THE BELOW CHANNELS