US Aerospace Sector Poised For Record Trade Surplus In 2015: Group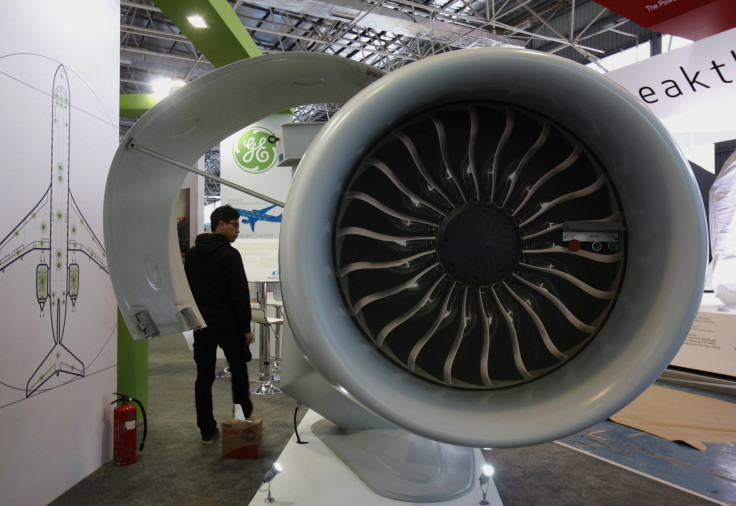 The U.S. aerospace industry is expected to post a record trade surplus in 2015, buoyed by strong demand for U.S. commercial airplanes and weapons, the Aerospace Industries Association (AIA) said on Tuesday.
But the AIA, the sector's largest trade group, warned there were signs of an early slowdown in orders and monthly backlog. New orders for aerospace products have fallen 32 percent to $210.3 billion in the nine months ended September 2015 from a year earlier.
AIA Chief Executive Officer David Melcher told reporters the U.S. aerospace trade balance grew by $19 billion over the past five years to reach a record $62 billion in 2014, and was on track to top the record this year.
AIA said the sector exported $92 billion worth of manufactured goods in the first nine months of 2015, an increase of 5.8 percent from the same period of 2014. The total included $81.3 billion in civil aircraft, engines, parts and space systems, and $10.7 billion in military aerospace systems.
Imports also grew by 2.7 percent in the first three quarters of 2015 to $43.6 billion.
In remarks prepared for the group's annual year-end luncheon, Melcher lauded increased efforts by the U.S. Commerce Department and other government officials to promote U.S. aerospace and weapons trade, but said more was needed.
Melcher said the AIA had fought hard to revive the U.S. Export-Import Bank, which provides credit financing for U.S. aircraft and satellite exports among other things.
Congress reauthorized the bank for four years in December after a five-month shutdown that cost U.S. exporters hundreds of millions of dollars in contracts and thousands of lost jobs, according to the export-import bank's chairman..
Melcher said the AIA was now pressing Congress and the White House to ensure the trade bank could approve loans larger than $10 million. It cannot make larger loans until the Senate approves a nominee for at least one of three vacant board seats.
The group also remained concerned about U.S. military spending cuts in fiscal 2017 that it said are expected to disproportionately hit procurement and research and development.
Melcher decried "a serious mismatch" between the current national security threat and the U.S. military budget, noting that mandatory budget cuts passed in 2011 came before the rise of the Islamic State militant group, Russia's annexation of the Crimea region of Ukraine and tensions with China over the South China Sea.
(Editing by Jeffrey Benkoe)
© Copyright Thomson Reuters 2023. All rights reserved.