US Airstrikes In Iraq: 'Baghdad Could Have Fallen' Without Air Power, John Kerry Says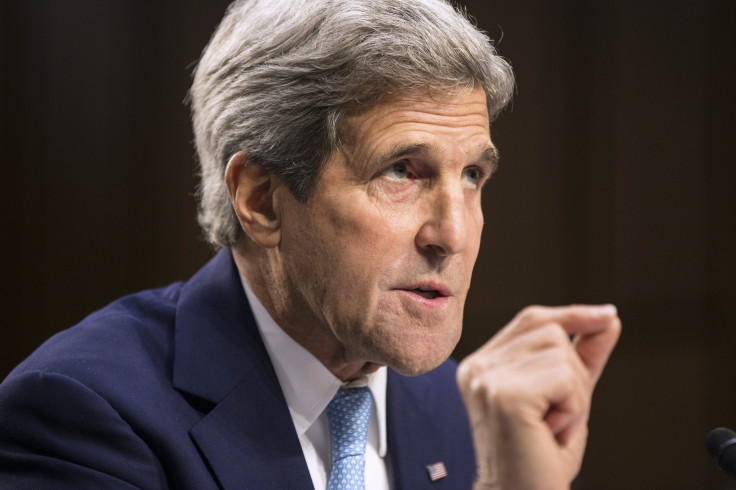 Baghdad might be in the hands of ISIS today if U.S. President Barack Obama hadn't authorized airstrikes last month against militants now known as the Islamic State group, Secretary of State John Kerry said amid criticism about the effectiveness of the military operation. Kerry also said the military campaign "will take time."
"What we've done is we've stopped the onslaught. That was what we were able to achieve with air power," Kerry told CNN's Christiane Amanpour on Wednesday. "They were moving toward Irbil, they were moving toward Baghdad. Baghdad could well have fallen. Irbil could've fallen. They could have control of all the oil fields."
Kerry went on to describe the accomplishments of the U.S. airstrikes.
"We re-secured the Mosul Dam. We've protected the Haditha Dam. We broke the siege at Amirli. We broke the siege at Sinjar Mountain," he said. "So air power has been effective. And now, as their supplies begin to get hit and other things begin to happen, I believe there is the possibility of a slow degrading" of ISIS.
Kerry said the militant group's grip on large parts of Syria and Iraq is a threat to legitimacy, statehood and the Middle East, explaining why five Gulf states joined the U.S.-led coalition to strike ISIS in Syria.
"It's much bigger stakes than just immediate counterterrorism," he said.
© Copyright IBTimes 2022. All rights reserved.
FOLLOW MORE IBT NEWS ON THE BELOW CHANNELS