U.S. Authority Files Papers for Extradition of Megaupload Founder Kim Dotcom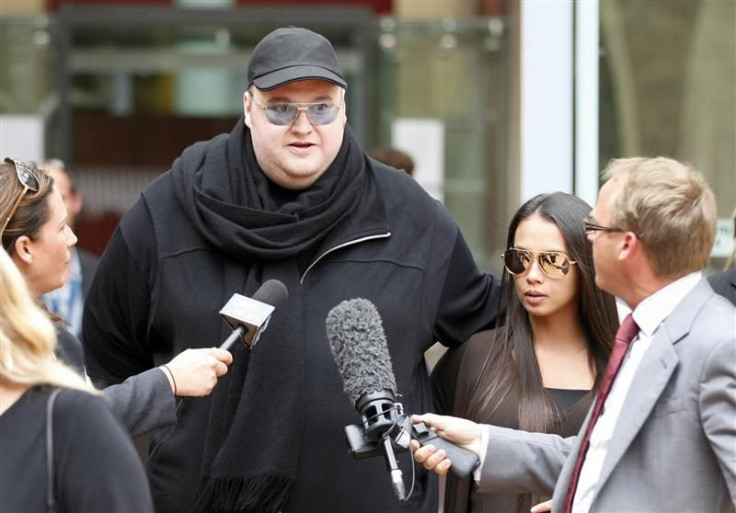 The U.S. authority has filed papers for extradition of Megaupload Founder Kim Dotcom and his three accomplices.
Megaupload, one of the world's leading file-sharing and online storage sites, had been shut down in January. Dotcom and other top executives of the site were arrested and charged with racketeering, copyright infringement and money laundering. Now they are under house arrest in New Zealand.
According to New Zealand justice officials, the papers were filed Friday in Auckland's North Shore District Court, but the court didn't released the paper then.
U.S. prosecutors accuse the top executives of the defunct site of breaching copyright by facilitating millions of illegal downloads through the site, and making huge fortune at the expense of the copyright owners. The extradition hearing is scheduled for August. If convicted, the defendants could face the maximum prison sentence of 20 years.
Dotcom has claimed that the cherry-picked emails and other evidences against him, to some extent are misleading and malicious. According to him, some workers of the company were engaged in taking down any material that might infringe copyright, but U.S. authorities still insisted that the site only deleted individual links, without removing pirated material.
Dotcom and other defendants were granted bail on Feb. 22 by a New Zealand court, but his freedom has been curtailed with a series of restrictions. For example, Dotcom can neither access the Internet, nor travel over 50 miles from his home without police permission. Moreover, the property is being electronically monitored and no helicopter will be permitted to land on his property at Coatesville, Auckland.
Nevertheless, there is an exception to the restrictions for a medical emergency, because Dotcom's wife is due to give birth to twins anytime soon.
Previously, the Internet millionaire was denied bail twice, for the judge had ruled that Dotcom posed a flight risk. However, subsequently, the judge was convinced that Dotcom has lost the resources to flee and hence, granted him limited freedom finally.
© Copyright IBTimes 2023. All rights reserved.
FOLLOW MORE IBT NEWS ON THE BELOW CHANNELS