US Calls On China To Release Detained Women's Rights Activists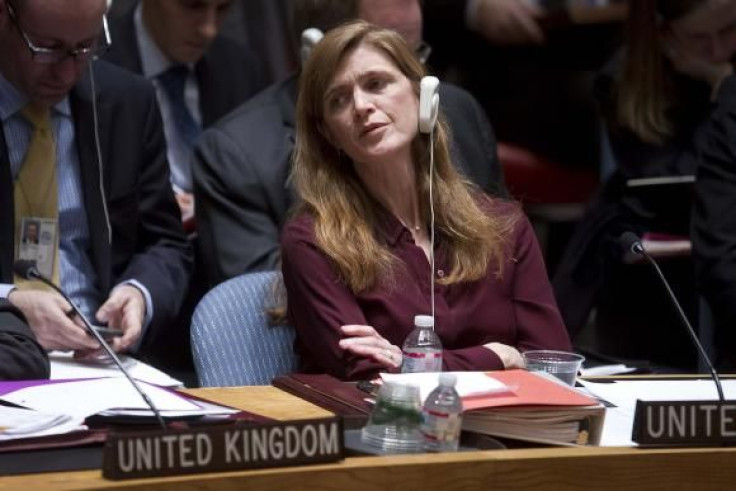 (Reuters) - The United States called on China on Thursday to immediately release five women's rights activists, who were detained for apparently planning to demonstrate against sexual harassment on public transport.
U.S. Ambassador to the United Nations, Samantha Power, described the detention of the women in a tweet as a "sad reflection on 'women's rights are human rights.'"
The women were planning demonstrations in Beijing and the southern city of Guangzhou on the weekend of International Women's Day, March 8. They were initially detained late on March 6 along with other rights activists who were subsequently released after being questioned.
The women had made signs and stickers bearing slogans like "stop sexual harassment," and calling for police to arrest molesters, photographs circulated by human rights groups showed.
Power said on Twitter that Chinese authorities should immediately release the women. They were formally detained on Thursday, paving the way for police to levy formal charges.
"In China speaking out against sexual harassment is 'creating a disturbance.' Disturbance is restricting NGOs fighting for universal rights," Power said.
China has clamped down on non-governmental organizations, including foreign groups. A draft law regulating foreign organizations would give police authority to restrict their finances and activities.
© Copyright IBTimes 2023. All rights reserved.