US Calls For Release Of Americans In Iran, Denies Swap Deal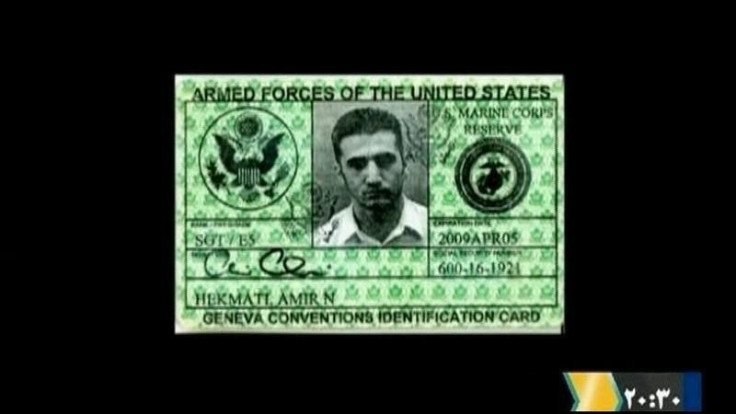 WASHINGTON/DUBAI (Reuters) - The United States called on Tuesday for the release of U.S. citizens held in Iran, but denied a report that Washington had proposed a prisoner exchange for a former U.S. Marine.
A lawyer for Amir Hekmati, an Iranian-American former Marine jailed in Tehran, was quoted in a report on Tuesday on Iran's semi-official Tasnim News Agency as saying that the United States had sought his release through a prisoner swap.
"Those reports are not accurate," U.S. State Department spokesman Jeff Rathke told a news briefing.
"The U.S. government has not proposed a prisoner exchange for Mr Hekmati ... We do however call on the Iranian government to release Amir Hekmati immediately, as well as detained U.S. citizens Saeed Abedini and Jason Rezaian, and to assist us in locating Robert Levinson."
Hekmati was arrested in August 2011, his family says, and convicted of spying for the U.S. Central Intelligence Agency, a charge his relatives and the U.S. government deny.
Iranian-American Christian pastor Saeed Abedini was sentenced to eight years in prison last year for undermining Iran's national security by setting up home-based Christian churches.
Jason Rezaian, an Iranian-American dual citizen and the Washington Post's bureau chief in Tehran, was charged this month after being detained for more than four months.
Robert Levinson, a private detective and ex-FBI agent, disappeared during a trip to an Iranian island in 2007. Iranian Foreign Minister Mohammad Javad Zarif said last December there were no traces of Levinson in Iran and he was not being imprisoned there.
Tasnim quoted Hekmati's attorney Mahmoud Alizadeh Tabatabai as saying that the United States had made the swap request and it had been put to Iran's judiciary, which had not yet responded.
Tabatabai did not say which individual or individuals Washington had proposed releasing in return, but the names would be made public at the Iranian judiciary's discretion.
Calls to Tabatabai's Tehran office went unanswered.
Hekmati's family says he was detained while visiting his grandmother in Tehran. He was sentenced to death, but a higher court nullified the penalty in March 2012 and sent the case to another court. Hekmati went on a hunger strike this month to protest his detention.
Washington and Tehran severed relations after Iran's 1979 Islamic Revolution. The United States and other world powers are currently engaged in sensitive negotiations with Iran aimed at curbing its nuclear program in exchange for easing economic sanctions.
© Copyright Thomson Reuters 2023. All rights reserved.