U.S.-China Dialogue Won't Be Delayed By The Chen Affair: Report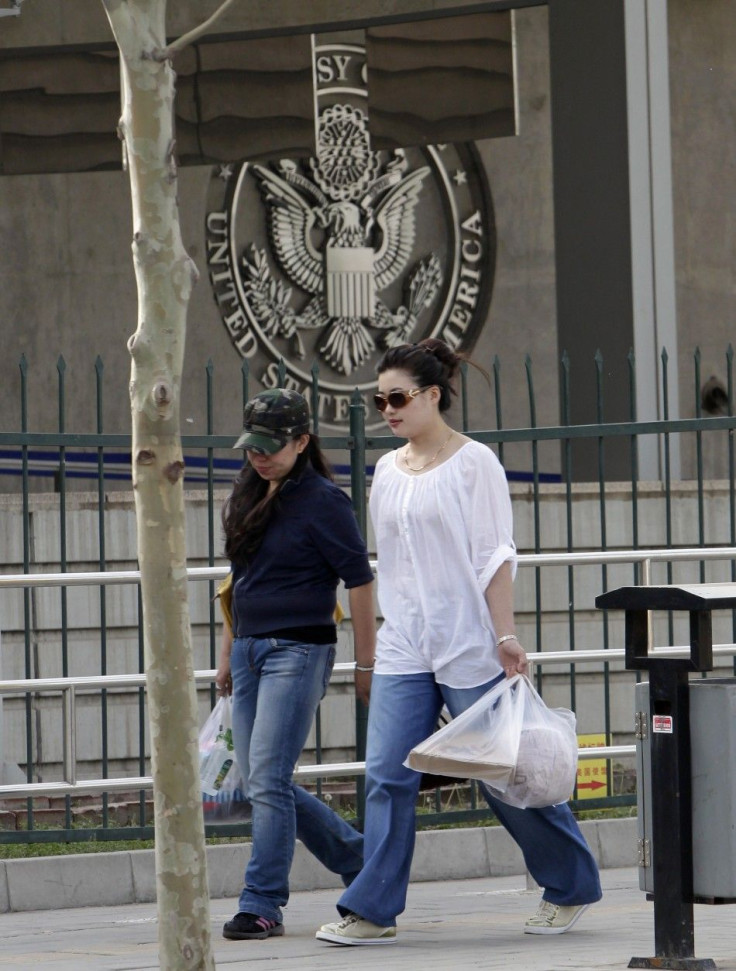 U.S. Secretary of State Hillary Clinton and Treasury Secretary Timothy Geithner are not planning to postpone their visit to China next week because of the reported American protection of a Chinese civil-rights activist who recently escaped house arrest, an anonymous State Department official told Bloomberg News on Saturday.
The two members of President Barack Obama's cabinet are scheduled to arrive in Beijing next Thursday for a two-day meeting of the U.S.-China Strategic and Economic Dialogue, or S&ED. As with [the three] earlier S&EDs, the State Department said, this year's event will be a 'whole of government' dialogue that brings together cabinet members and agency heads, as well as other officials and experts, from agencies across both of our governments.
The possibility of a S&ED postponement at the highest level was raised in the wake of reports about Chinese dissident Chen Guangcheng and his present whereabouts.
Chen made his way to the U.S. embassy in Beijing from his home in Linyi village in Shandong province after his escape from house arrest on April 22, fellow activist Hu Jia told BBC News on Friday.
Hu said Chen, a blind attorney known as the Barefoot Lawyer, first scaled a high wall and then was driven hundreds of kilometers to Beijing, BBC News reported.
This account was substantively supported on Saturday by a statement made by ChinaAid, a self-described international nonprofit Christian human-rights organization committed to promoting religious freedom and the rule of law in China.
According to the statement by the Midland, Texas-based organization: ChinaAid learned from a source close to the Chen Guangcheng situation that Chen is under U.S. protection and high-level talks are currently under way between U.S. and Chinese officials regarding Chen's status.
'This is a pivotal moment for U.S. human-rights diplomacy,' said Bob Fu, ChinaAid president. 'Because of Chen's wide popularity, the Obama administration must stand firmly with him or risk losing credibility as a defender of freedom and the rule of law. If there is a reason why Chinese dissidents revere the U.S., it is for a moment like this.'
ChinaAid hopes the administration will honor Chen's wishes, ensure his safety, and make sure that Chen's family does not suffer reprisals.
On this point, multiple media outlets have noted there are reports that the activist's brother Chen Guangfu and nephew Chen Kegui are now being held by police.
Neither China nor the U.S. has officially commented on L'affaire Chen.
© Copyright IBTimes 2023. All rights reserved.