US Citizen Working On World Bank-Affiliated Project In Afghanistan Kidnapped In Kabul, Reports Say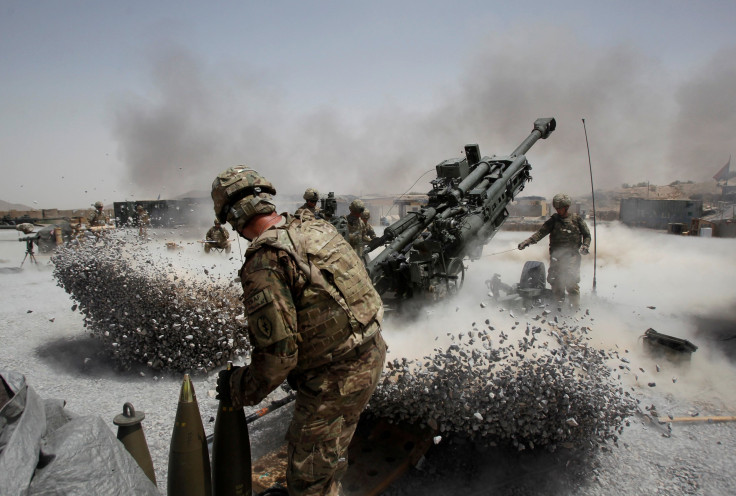 A U.S. citizen has been kidnapped in Afghanistan, according to local reports Sunday. The kidnapped man was working on a World Bank-affiliated project for the war-torn country's ministry of agriculture, irrigation and livestock, a senior government official told Afghanistan's Tolo News.
There are limited details on the kidnapping, but Tolo News reported the American was kidnapped in Kabul early Sunday from outside his house in Karte Char area of the capital city. It remains unclear, for now, who is behind the kidnapping.
Read: Putin May Be Supplying Taliban, US General Says
Waheed Faizi, who describes himself as an "experienced journalist," on his Twitter bio tweeted saying Kabul police confirmed the kidnapped man is a U.S. citizen.
The troubled country has witnessed series of kidnappings in the past year. after a Finnish woman working for a Swedish NGO Operation Mercy was abducted in Kabul last month. She has not been released yet. Apart from this, two university professors from the American University of Afghanistan were kidnapped last August and remain in hostage. An Australian aid worker was kidnapped in November but was released in March. Even businessmen in Kabul have been abducted, according to Tolo News.
Afghanistan is dealing with insurgency for over a decade. The Taliban militant group has carried out several attacks in the country targeting foreign nationals and embassies. In recent months, the group's attacks have increased. On June 10, three U.S. soldiers died and one was wounded following an attack by an Afghan soldier in eastern Afghanistan. The attack was claimed by the Taliban. The attack took place in Nangarhar province's Achin district, which is home to a U.S. Army base. A similar insider attack took place in March in Helmand province wounding three U.S. soldiers.
In February, the commander of the U.S.-led military forces in Afghanistan, Gen. John W. Nicholson, said "a few thousand" additional troops were required to train Afghan soldiers. Washington currently has 8,400 troops deployed to Afghanistan.
In a testimony to the Senate Armed Services Committee on June 13, Defense Secretary James Mattis said Taliban is "surging" in the country and that the U.S.-backed forces are "not winning."
"We are not winning in Afghanistan right now and we will correct this as soon as possible," Mattis said at the time. He added the Taliban were "surging" despite 15 years of war, saying he planned to address the issue.
"The commander on the ground [Nicholson], in light of the situation, has asked for more," Mattis said. "Those discussions are ongoing right now with the president, and myself and the chairman [Joint Chiefs Chairman Gen. Joseph Dunford] advising him. The decision will be taken soon."
Read: Afghanistan Calls For Additional US Troops To Combat Taliban, ISIS
Mattis also dismissed a report that said the U.S. is planning to deploy about 50,00 troops to Afghanistan.
"I give no credibility to a report about 50,000 troops. That's somebody's flight of fantasy," Mattis said.
He also said he will possibly brief the committee on a new Afghanistan strategy by mid-July.
"I believe by mid-July we will be able to brief you in detail," the defense secretary said. "We are putting it together now and there are actions being taken to make certain we don't pay a price for the delay."
© Copyright IBTimes 2023. All rights reserved.