US Drone Makers Seek Easier Exports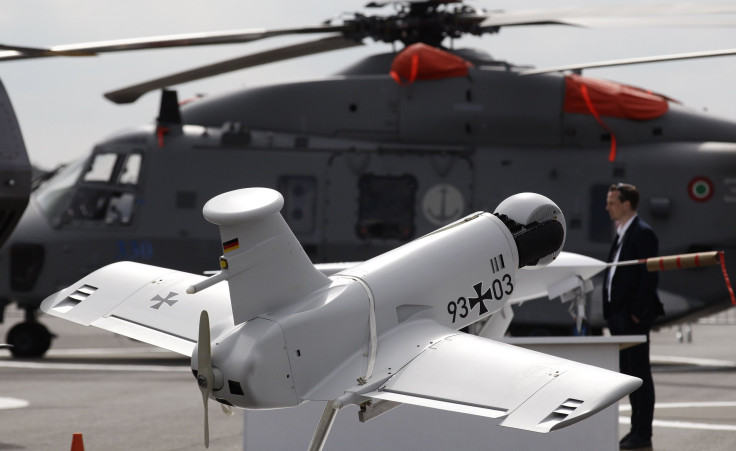 For years the United States has led the world in unmanned aerial vehicles, but as more nations seek drone capabilities, the industry and experts want the government to loosen its long-standing policy limiting sales overseas.
Thirty-four nations signed the Missile Technology Control Regime (MTCR) in 1987 to prevent the spread of unmanned systems that could carry nuclear weapons. Under the agreement, anything carrying 500 kilograms (about 1,100 pounds) more than 300 kilometers (about 186 miles) is assigned a "presumption of denial" for potential export. This also applies to loads with no weaponized capability.
"The issue is, was the MTCR actually intended to cover this technology we have today?" Rachel Stohl of the Stimson Center asked Defense News. "I think as we're trying to look at a holistic export control reform, export rules for UAVs, we have to put [it] in context while not undermining the important non-proliferation tool that is the MTCR."
Industry executives say the trade rules are hurting U.S. companies' ability to compete globally.
"Unmanned systems are not the easiest things to export," Ryan Hartman, senior vice president of programs at manufacturer Insitu, told Defense News on a Boeing-funded tour of the company's facilities in Washington State. "It's impacted our business. From an industry perspective we'd like to see MTCR policy that enables us to be on par with the rest of the international market."
Frank Pace, president of General Atomics' aircraft systems group, said the regulation could mean the company will lose $30 billion to $50 billion in the next two decades because U.S. allies will develop their own machines.
Other concerns are U.S. allies would import drones and related equipment from sellers like China, essentially going around the treaty, and U.S. drone technology would end up less capable than other nations' because it won't be competing for international market share, said Michael Horowitz, a professor at the University of Pennsylvania who studies drones.
© Copyright IBTimes 2022. All rights reserved.
FOLLOW MORE IBT NEWS ON THE BELOW CHANNELS