Manufacturing Sector Posts Best Job Growth Since December 2012
The U.S. manufacturing sector added a net 51,000 jobs in June with a concentration in the construction industry. That's the most manufacturing jobs added since December 2009 and shows the U.S. labor market improving.
That's the news in the June employment report that Automatic Data Processing (NASDAQ:ADP) released Wednesday.
The service industry sector added 230,000 jobs.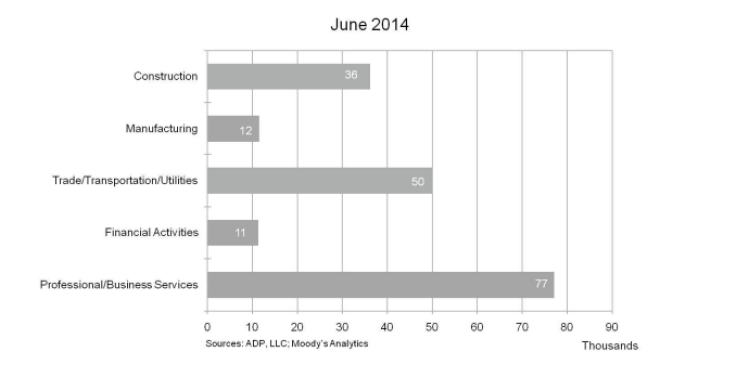 In total, private U.S. businesses added 281,000 jobs in June, ADP said Wednesday. The widely followed report beat economists' projections of 210,000 jobs created last month.
According to the ADP report, "Service-providing employment rose by 230,000 jobs in June, up from 148,000 in May. The ADP National Employment Report indicates that professional/ business services contributed 77,000 jobs in June, up from 46,000 in May. Expansion in trade/transportation/utilities grew by 50,000, up from May's 36,000. The 11,000 new jobs added in financial activities was about double last month's number."
© Copyright IBTimes 2023. All rights reserved.