US Economy 2022: Inflation Has Changed 80% Of Consumers' Spending Habits
U.S. consumers say they have been strongly affected by rising inflation, as it has changed their spending and saving habits.
According to the latest BMO Real Financial Progress Index, a quarterly survey conducted by BMO Harris and Ipsos, many Americans feel a major impact on their finances from inflation.
Close to 60% of respondents reported inflation adversely affected their finances. Out of that 60%, a quarter of them felt a "major impact."
On top of the COVID-19 pandemic, a period of continued financial struggle, which also severely impacted 60% of people's finances, now consumers face rising prices. From 2021 to 2022, there was an 85% increase in Americans who say they struggle to pay expenses due to inflation.
That impact changed the way people in the U.S. spend their money. Overall, respondents say that they will dine out less because of inflation (46%). A significant portion of people (42%) also report changing their grocery spending habits. They report avoiding name brands and focusing on essential items.
With prices rising at the "fastest pace since the 1980s," the survey shows people are already changing their habits.
Thirty-one percent said they will drive less to combat rising gas prices, which have jumped due to the Russia-Ukraine war. Amid high summer demand for travel and rising airfare prices, 23% said they will reduce vacation spending or not go on vacation at all. Meanwhile, 22% said they are canceling gym, cable, and streaming subscriptions.
"By learning about what do to differently, and what not to change, during a period of inflation, consumers can maintain momentum," said Paul Dilda, head of consumer strategy for BMO Harris Bank.
Still, many are confident about their personal finances despite this post-COVID-19 pandemic period, inflation, supply chain struggles, and global uncertainty. The survey found most people (78%) feel financially confident.
People are also confident about the job market. According to a recent Gallup poll, while many people are still quitting, they are also confident another job is waiting for them -- continuing "The Great Reshuffling" and "The Great Resignation" trends.
There is also wariness about the overall fate of the economy. A separate Gallup poll shows that economic confidence is down overall and at its lowest point since The Great Recession of 2008-09.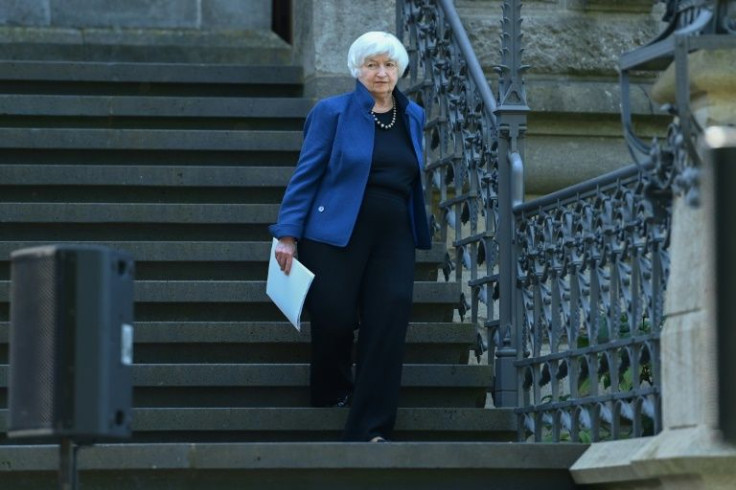 © Copyright IBTimes 2022. All rights reserved.
FOLLOW MORE IBT NEWS ON THE BELOW CHANNELS