As U.S. Economy Gains Steam, Hopes Pinned on Eurozone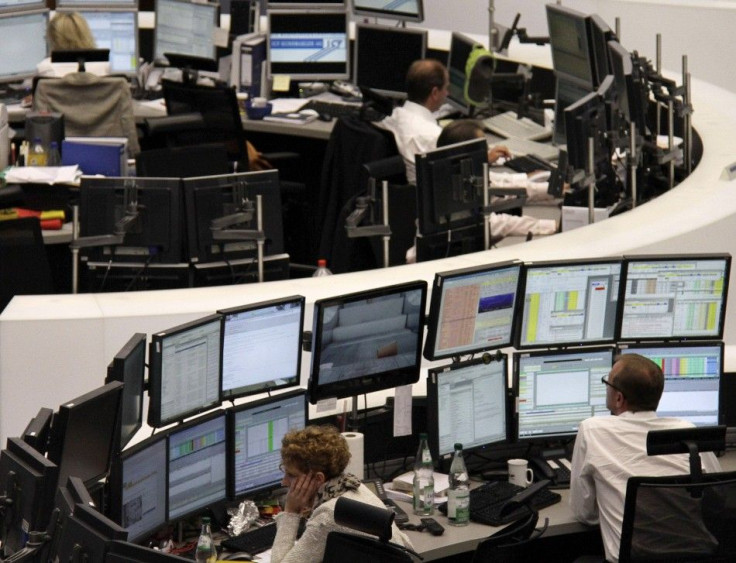 As the U.S. economy slowly gains momentum, hopes are being pinned on the Eurozone debt crisis being solved so it continues uninterrupted.
Last month, America's unemployment rate dipped to 8.6 percent, and a government report revealed Thursday that initial claims for unemployment dropped 19,000 to a seasonally adjusted 366,000, according to the U.S. Labor Department. That's the lowest level since May 2008.
The last time initial claims for unemployment dropped that low the unemployment rate was 5.4 percent, providing hope that the worst of the lingering effects of the Great Recession of 2008 are in America's rearview mirror.
Labor market conditions have taken a turn for the better in recent weeks, Michael Gapen, an economist at Barclays Capital, said in an investor's note to clients. Payroll growth should improve in the coming months.
Wholesale inventories have also been rising, while prices are barely rising. Gas prices have also dipped despite higher oil prices, keeping inflation in check.
The steady beat of improving economic news sent U.S. futures higher on Friday, up 0.58 percent on the Dow, or 69 points. Similarly, global stocks rose on Friday following the upbeat news from the U.S.
But the threat of Europe's financial crisis drifting overseas, slowing the U.S. recovery, remains. The Federal Reserve noted this week that Europe's debt crisis remains a threat to the U.S. economy, which it said is expanding moderately. Concerns linger over the health of the European banking sector and possible ratings downgrades in debt-ridden European countries.
Many investors have thus remained cautious as plans made in Europe await ratification and implementation. Italy still faces a confidence vote on its austerity package, but Reuters reports that with, Mario Monti's government enjoying an overwhelming majority in both houses of parliament, the vote should easily pass in the Chamber of Deputies this afternoon before it moves to the Senate.
There's also concern that the Eurozone's plan doesn't go far enough in tackling the debt crisis, however. Until there's growth in the region, debt may continue to be an issue, even if the plan is fully ratified.
In Greece, for instance, talks are reportedly progressing with bondholders on a voluntary deal to ease the country's debt, but there is no guarantee that will occur.
The ongoing (debt swap) discussions are constructive, they are useful, but at this point it is too early to say what will be the result, said a senior troika official who declined to be named in a report from Reuters.
But at the moment, momentum revealed in the U.S. economy has been enough to slightly push up domestic and global markets on good news.
© Copyright IBTimes 2023. All rights reserved.