US Gasoline Prices Falling Ahead Of Summer Driving Season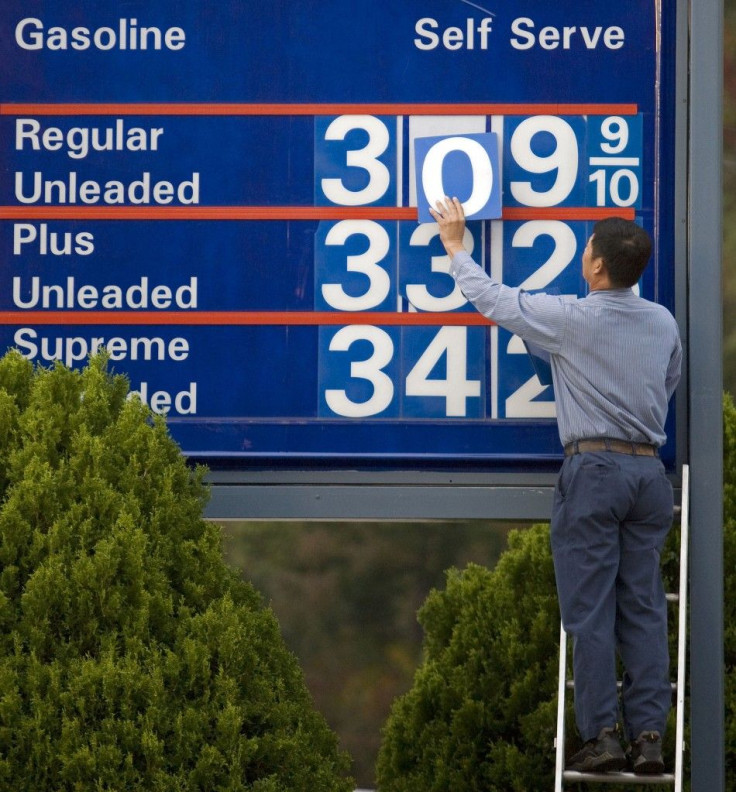 As summer nears, gasoline is getting cheaper for Americans. In the last four weeks, the average weekly U.S. retail price of regular has fallen 4 percent, according to the Energy Information Administration.
As of Monday, the average price for a gallon of regular in the U.S. was $3.71, down from $3.87 in the week of April 9.
In its weekly energy outlook, the EIA said it expects those prices will hold steady throughout the year, and reported the administration expects gasoline to average near $3.79 per gallon, 16 cents per gallon below previous estimates for this year's summer driving season.
That's still far above the $2.93 per gallon that regular gasoline averaged in the week of Dec. 20, 2010 -- the last time the price was below $3 per gallon.
The drop in gasoline is coupled with a drop in crude oil prices, said the EIA.
Crude oil at the New York Mercantile Exchange dropped to $96.57 a barrel, down from its most recent high of $110.56 reached at the end of February.
Gasoline on the NYMEX has also dropped, down 37 cents to $2.98 per gallon from its 12-month high of $3.35 reached earlier in March.
The EIA said falling crude oil prices will help bring down gasoline prices further down to $3.67 per gallon in 2013. Although lower, the price remains higher than 2011's retail average of $3.53.
And there could be more spikes to come. The EIA said there is a 22 percent chance gasoline spot prices could jump again to $3.30 per gallon, with retail gasoline prices jumping above $4 a gallon in September.
© Copyright IBTimes 2023. All rights reserved.