US Housing Recovery Remains Strong Despite Stock Market Swings, China's Swoon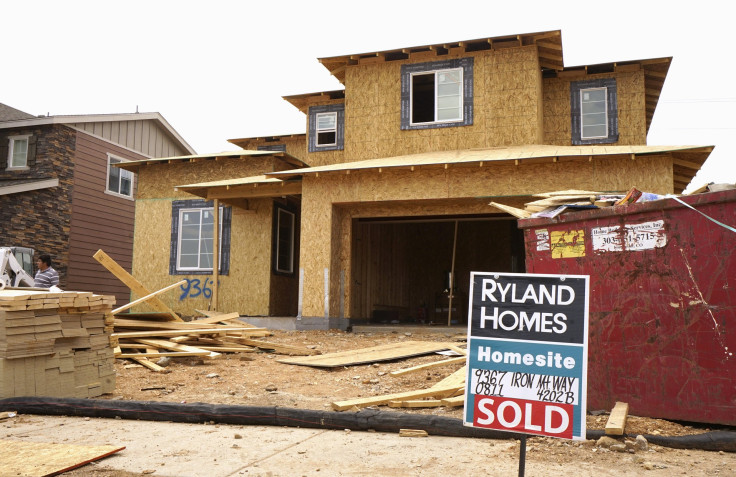 While many investors are trying hard to ignore the recent stock market turmoil, a growing number of American homeowners are capitalizing on the chaos. Mortgage loan applications for the week ended Aug. 28 ticked up 11.3 percent compared with the week prior, according to a Mortgage Bankers Association report released Wednesday.
In a wildly volatile week for U.S. stocks, refinances jumped 17 percent, hitting their highest level since April.
"You had some borrowers looking to refinance who really took advantage of the short availability of very low rates," Mike Fratantoni, the association's chief economist, said. "You had a number of people following the market very closely."
The shake-up in stocks triggered by China's economic slowdown led to moments of low interest rates on 10-year U.S. Treasury notes -- a key benchmark for the mortgage-lending market. But the surge in mortgage activity tied to a particularly volatile period in the stock market may not last, especially considering that the U.S. Federal Reserve is preparing to raise interest rates sometime before the end of the year.
Nevertheless, economists contend, a steadier trend in the housing recovery, undergirded by a strengthening economy, is afoot: Things are looking up. "We do expect that improvement in the housing market to continue," Fratantoni said, adding: "Job growth and declining unemployment rate and wage growth -- those are really the factors that we focus on."
Consider the trend in existing home sales, which account for 90 percent of the housing purchase market. "It's one of the key numbers we pay attention to," Danielle Hale, director of housing statistics at the National Association of Realtors, said. "And we've seen eight-year highs in those numbers recently."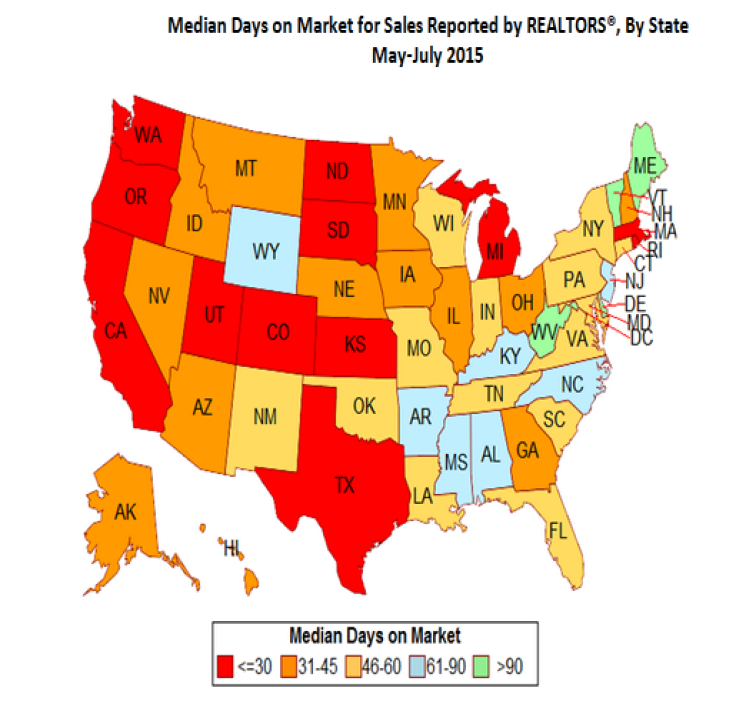 In the Chicago area, Dan Porter, owner and managing broker of the realty firm Porter House Properties, said business is bustling. "All those people who have been renting or living with mom and dad are starting to hit the market," he told International Business Times.
In the wake of the financial crisis, potential buyers retreated to the sidelines. "That normal flow was interrupted for a few years, so it will take us a couple years to get to what I would say is normal," Porter said. However, he added, "everything is going in the right direction."
In July, the annual rate for existing home sales reached 5.59 million, the highest pace since the 5.79 million recorded in February 2007. An improving job market bodes particularly well for the housing market, Hale said, because when people get jobs, "they're able to strike out on their own" and buy a home.
"The fundamentals in the economy are really strong," Hale said. She expected that payroll employment numbers due to be released Friday will show continued job gains, which, in turn, "should be good news for household formation and for the housing market," she said.
As the economy improves, banks are also more willing to lend money to prospective buyers, Matthew Pointon, a property economist at research firm Capital Economics, said. He cited data from Ellie Mae showing the rise in loan applications that won approval over the past year: 71 percent of applications in July 2015, up from 62 percent in July 2014.
"Banks are feeling more confident," Pointon said. "They're looking ahead, and they're seeing a strong economy. They're seeing people's incomes going up."
© Copyright IBTimes 2023. All rights reserved.
FOLLOW MORE IBT NEWS ON THE BELOW CHANNELS