US inflation is building; core CPI doesn't tell the story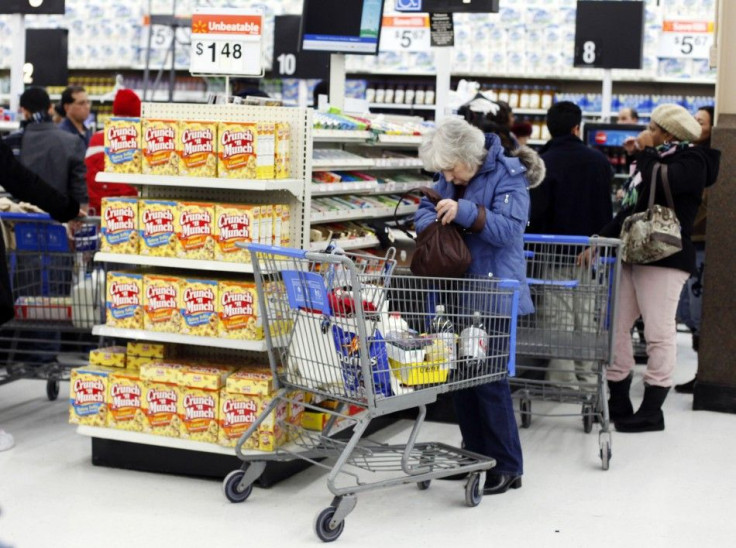 Core inflation, considered the key measure of US inflation, remains tame. Indeed, since May 2009, month-to-month increases have registered 0.2 percent or less. For January 2011, it was 0.2 percent month-to-month and 1.0 percent year-over-year.
However, core inflation, which takes out the impact of energy and food prices, is the incorrect measure to look at in this time period and doesn't tell the whole story.
In normal times, food and energy prices are excluded because they're so volatile. When their prices are trending in one direction over a sustained period of time, though, it no longer makes sense to exclude them.
For January 2011, overall inflation was 0.4 percent month-to-month and 1.6 percent year-over-year.
Of course, inflation of 1.6 percent is tame (even below-target). However, it's still outpacing wage growth, occurring in the midst of a tough labor market, and perhaps the direct result of loose monetary policy. Therefore, even this modest acceleration in inflation matters.
Moreover, as with many economic malaises, food and energy inflation disproportionately impacts the poor.
The US poor spend a sizable portion of their income on the necessity of energy for heating and food; if prices for these two expenses go up, these people will be put in a very tough spot.
Second, inflation for US producers is greater than it is for their finished items that are sold to US consumers.
The latest Philadelphia region manufacturing survey, for example, revealed the index for input prices rose 13 points in February 2011, while the index for prices received for final goods rose just 4 points.
A separate report revealed that the producer price index of finished goods for January 2011 rose 0.8 percent over the previous month and 3.6 percent over the previous year.
The price manufacturers are paying for crude goods in January 2011, though, rose 3.3 percent from the previous month and 10.0 percent from the previous year.
This glaring difference between producer cost inflation and consumer inflation can't last forever and rising costs for US producers will come back to bite US consumers one way or another.
One scenario is that prices for manufactured goods eventually go up. Another scenario is US manufacturers are crushed by rising costs -- but their inability to charge higher prices will either bleed jobs or move production to lower-wage countries.
Email Hao Li at hao.li@ibtimes.com
Click here to follow the IBTIMES Global Markets page on Facebook.
Click here to read recent articles by Hao Li.
© Copyright IBTimes 2023. All rights reserved.