US Major General Killed In Afghanistan: Investigation Into 'Green-On-Blue' Attack Underway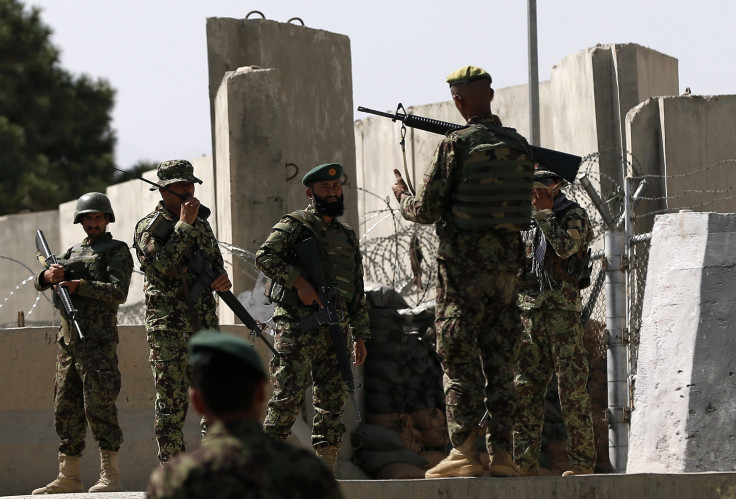 An investigation into the killing on Tuesday of a U.S. major general at a military training academy in Afghanistan is underway as the Pentagon said it continues to have confidence in the Afghan military, despite preliminary indications that the general was fatally shot by a member of the Afghan security forces. Pentagon spokesman Rear Adm. John Kirby said during a news conference that the investigation will look into whether the major general, whose name hasn't been publicly released, was targeted by the shooter.
The investigation is being jointly conducted by Afghan and International Security Assistance Force authorities, Kirby said. "We need to let it proceed before speculating about any circumstances," he said.
Kirby confirmed that an individual believed to be an Afghan soldier fired at coalition troops during a site visit to the Marshal Fahim National Defense University in Kabul and that there were 15 casualties, including "some Americans." Kirby wouldn't go into the rank of the officer killed, but the media widely reported the officer as a major general. The attacker was also killed.
Although the military believes the attack was perpetrated by an Afghan soldier, Kirby said the U.S. still has confidence in the Afghan military.
"The Afghan national security forces continue to perform at a very strong level of confidence and competence," he said, adding that the forces secured two Afghan national elections. "This is a security force that we believe grows stronger by the week."
He also said the military doesn't believe there's mistrust between U.S. soldiers and their Afghan colleagues in wake of the attack. The number of insider attacks in Afghanistan -- known as "green-on-blue" attacks -- increased sharply in 2012, when there were 44 incidents of Afghan soldiers or police officers killing coalition troops. Security measures were put in place, and "green-on-blue" attacks declined to 13 in 2013. Tuesday's attack was the third of 2014.
"Every indication I've seen is that the cooperation and the partnering gets better and better," Kirby said.
Precautions were in place Tuesday to "mitigate" the threat of an insider attack, Kirby said.
"The insider threat -- it's a pernicious threat and it's difficult to always ascertain, to come to grips with the scope of it," he said. "And Afghanistan is still a war zone, so it's impossible to completely eliminate that threat."
© Copyright IBTimes 2023. All rights reserved.
FOLLOW MORE IBT NEWS ON THE BELOW CHANNELS