U.S. mobilizing humanitarian aid for Japan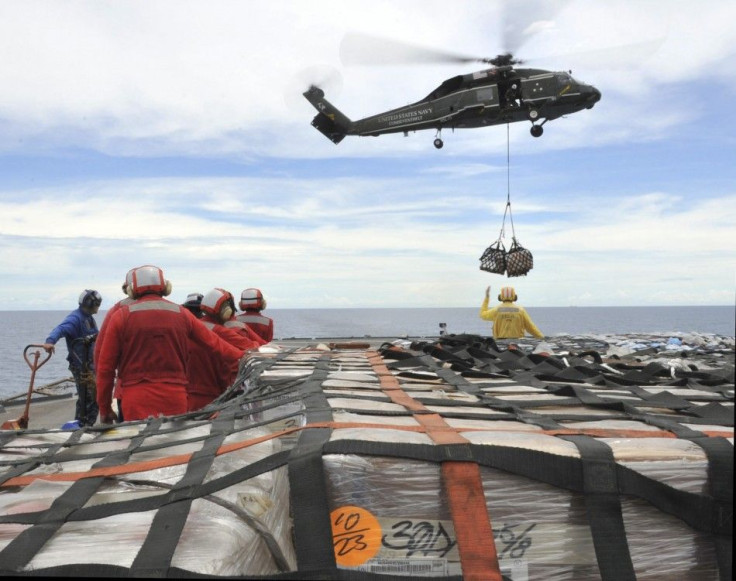 Assistance in the form of food and equipment has started to arrive in earthquake-and tsunami-battered Japan from the U.S.
Search and rescue teams are expected to reach Japan by tomorrow.
The U.S. military assistance operation is being called Operation Tomodachi, or friendship."
U.S. Forces Japan, which is based at the Yokota Air Base near Tokyo, is serving as the lead military command for coordinating the assistance.
Yokota is also being used as an alternate airfield for planed that cannot land at Tokyo's Narita Airport. The air base is also providing food and shelter for displaced Japanese.
The Japanese government said it has received offers of help from more than four dozen nations around the globe, including the U.S., U.K. China and the European Union.
U.S. President Barack Obama has vowed his assistance for Japan.
I offer our Japanese friends whatever assistance is needed, he said. [These] events remind us how fragile life can be.
Secretary of State Hillary Clinton has also offered immediate disaster relief assistance.
Two U. S. destroyers, the USS McCampbell and USS Curtis Wilbur, stationed off the Boso Peninsula, are preparing to assist Japanese authorities with providing at-sea search and rescue and recovery operations, the 7th Fleet said.
The U.S. 7th Fleet is headquartered in Yokosuka, near Tokyo.
At least eight other U.S. warships are on their way to Japan from various locales and will arrive on Sunday or later in the week, according to the 7th Fleet.
Three ships from the USS Ronald Reagan Carrier Strike Group are among the eight ships.
USS Ronald Reagan is prepared to serve as an afloat platform for refueling Japan Self Defense Force and other helicopters involved in rescue and recovery efforts ashore, the U.S. military said.
In addition, the III Marine Expeditionary Force, which is Okinawa, south of Japan, said it is prepositioning forces and supplies in support of humanitarian assistance and disaster relief operations.
They will dispatch personnel, a cargo aircraft and transport helicopters to the mainland.
Two SH-60 helicopters from the U.S. Naval Air Facility Atsugi have already delivered 1,500 pounds of rice and bread to people in the town of Shiroishi, in one of the worst-hit parts of Japan.
Over the next few days, more aircraft and supplies will be sent to Japan from US sources.
We have units from all of our services, with a multitude of capabilities, from medical to communications to civil engineering, poised and ready to support where needed, said John Roos, U.S. ambassador to Japan.
The bottom line: Our military is working closely with their Japanese counterparts to support where requested and needed.
Moreover, the U.S. Agency for International Development (USAID) said it will send two search-and-rescue teams -- from Fairfax County, Va. and Los Angeles County, Cal. Comprising 150 people and 12 dogs, the teams will arrive in Misawa, Japan on Monday and immediately begin the search for live victims, with help from other international groups.
A USAID Disaster Assistance Response team has already arrived in Japan.
The governor of California, Jerry Brown said he has directed California's Emergency Management Agency to make state resources available to the Japanese government.
Even Bud Selig, the Commissioner of Major League Baseball has offered to help, citing our shared love of baseball for more than a century. He said that Japan is a particularly special place to us and that the league will provide aid in the coming days and weeks."
© Copyright IBTimes 2022. All rights reserved.
FOLLOW MORE IBT NEWS ON THE BELOW CHANNELS