US New Auto Sales: February 2015 Sales Hammered By Blizzards; Growth Capped At 5.3%, Lower Than Expected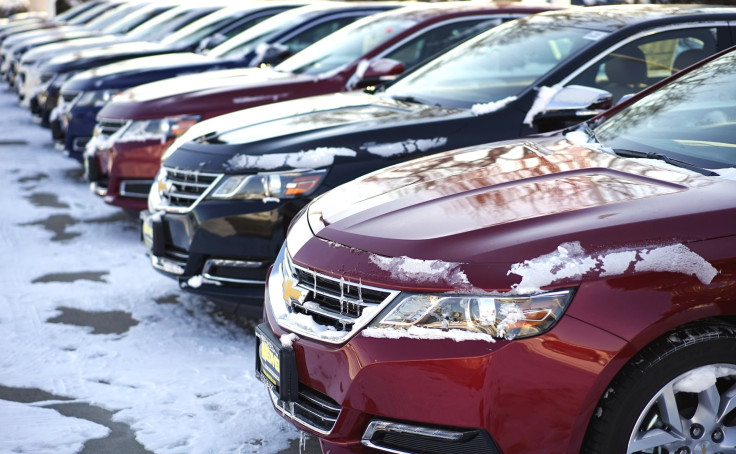 U.S. new auto sales increased 5.3 percent in February, to 1.26 million units, compared to February 2014. Harsh winter weather had a stronger than expected impact on the nation's dealerships, especially in the last week of the short sales month. Most forecasts had put sales growth at 8 percent, or 1.29 million units.
The seasonally adjusted annualized rate – a running measure of deliveries over a 12-month period that gauges the health of the market – came in at 16.24 million instead of the 16.7 million units that were expected. But most industry watchers are pointing to bad weather as the cause. Consumer confidence hit an 11-year high in January and job growth is at its fastest pace in over 20 years; both are signals that auto sales will continue to grow, albeit at a slower pace than was seen in recent years. "Heading into 2015, we expected to see continued but slowing growth in the U.S. auto sector, and two months into the year it appears as though we have no reason to alter our expectations," Alec Gutierrez, a senior analyst for Kelley Blue Book, said in an email.
If February's disappointing sales numbers are weather-related, there should be a stronger March performance. Most forecasts still see U.S. new car sales hitting 17 million in 2015, which would be the highest number since 2001's 17.1 million.
The U.S. auto market has been in recovery mode since the industry bottomed out at a 30-year-low of 10.6 million sales in 2009. In 2014, Americans bought 16.8 million new vehicles, pushing annual sales to their highest level since 2005.
"The underlying fundamentals supporting growth in 2015 remain solid," Yong Yang, Ford's chief economist for the Americas, said in a conference call Tuesday after Ford's numbers were released. "In spite of the recent rebound, fuel prices remain low and continue to provide a significant boost to consumer disposable income."

Most automakers pulled back on cash incentive programs last month. FCA (formerly Chrysler Group) reduced its incentive by 3.2 percent from the previous February, according to TrueCar. The industry incentive average was $2,623, 1.2 percent higher than January but 2.9 percent lower than February 2014. Incentive spending is a closely watched metric because it measures how much automakers are sacrificing in profit to attract sales.
© Copyright IBTimes 2023. All rights reserved.