US Oil Boom May Spell Danger For Import-Dependent China: Germany's BND Spy Agency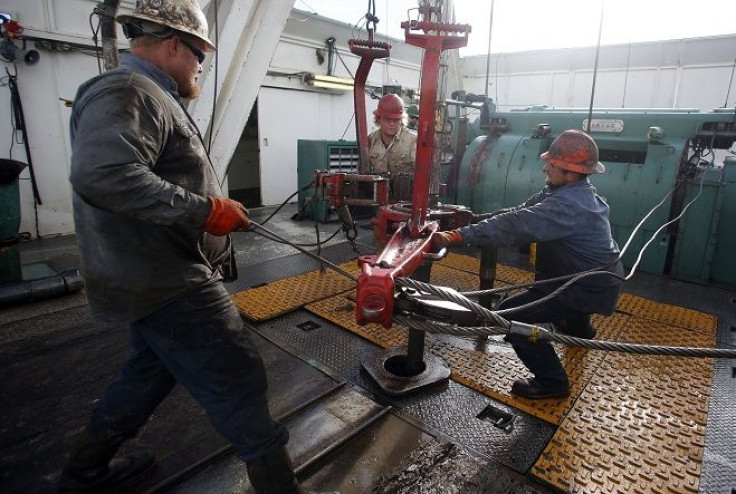 The boom in U.S. crude oil production could threaten China's access to as much as half the crude oil needed to support its economic growth, according to a published report.
Germany's BND, the nation's Bundesnachrichtendienst spy agency as its known, has leaked a "confidential" report concluding that soaring U.S. crude oil production could -- in less than a decade -- sharply lessen the U.S. need for imported oil, particularly Arabian oil that has to be shipped out of the volatile Persian Gulf and through the treacherous Strait of Hormuz, website Testosterone Pit reported Sunday.
The web site did not disclose details of how or when it obtained the BND report.
Whether the crude oil production boom in the world's No. 1 economy will make the U.S. the world's top oil producer, as the International Energy Agency recently predicted would happen by 2020, or simply mean that the U.S. will no longer need OPEC oil, the consequences for China could be severe.
China's growing economy will force the nation to import as much as 50 percent of its crude oil from Persian Gulf producers, including Iran and the Arab states, the BND report states. China's maritime access to that source has been secured by U.S. military forces, at massive expense expense to U.S. taxpayers. But if the U.S. no longer depends on OPEC crude oil, it would have no reason to spend billions on naval and Air Force assets to guarantee the free flow of oil from the Persian Gulf at market prices.
Without U.S. military protection, China's oil imports suddenly become vulnerable along their 10,000-plus mile maritime route from the Persian Gulf to Chinese ports. Further, China's military has no current ability to take the U.S. military's place in securing the sea lanes that must remain undisturbed for China to sustain its economic growth.
Further, China's vulnerability to disruptions of its seaborne oil imports would give the U.S. leverage in dealing with the world's most populous nation, particularly as U.S. allies clash with China in the eastern Pacific.
© Copyright IBTimes 2023. All rights reserved.