China's Hard Landing Odds Less Than 15%, Official Data Reliable If Flawed, Says Baring Asset's Khiem Do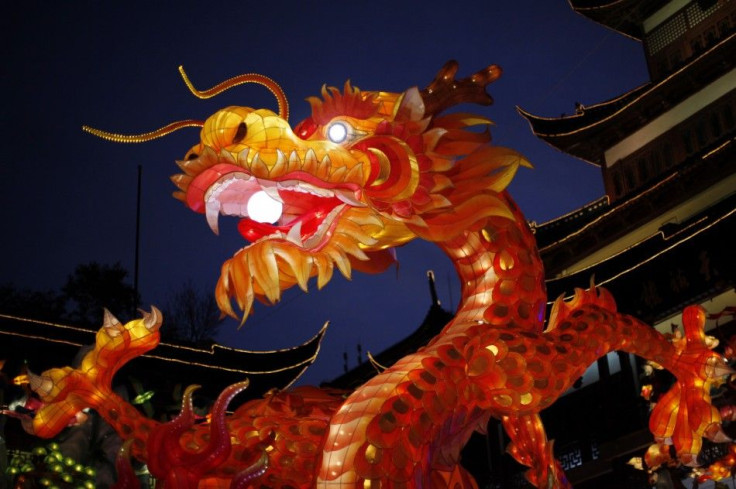 Is China feeding the world economic data that overstates the economy's true growth rate? Well, a respected China-watcher argues that Chinese official statistics are reliable and concerns about falsification are overblown.
Khiem Do, the Hong Kong-based head of multiasset strategy at Baring Asset Management Ltd., which oversees about $10 billion, said in a telephone interview that even though Chinese economic data are not as reliable as U.S. figures, they can be trusted.
"The U.S. is always very suspicious of China, but I think the reliability of Chinese data is OK," Do said.
This month, Australia & New Zealand Banking Group Ltd. economists published research based on the so-called Benford's Law, as described at Wikipedia, to question the accuracy of China's data on its gross domestic product during the past 20 years, as reported by Bloomberg News. Benford's Law could have been adapted to show that convicted Ponzi schemer Bernard L. Madoff was overstating his firm's investment returns, Bloomberg said.
The ANZ Bank economists concluded that when Benford's Law is applied, China's GDP growth rates for the past two decades look a little odd, as though they had been rounded up and thus whatever number is being reported would be higher than if there had been no manipulation.
Laying Down The Law
Benford's Law is named after physicist Frank Benford, who formulated it in 1938. It centers on the distribution of certain digits across many -- but not all -- real-life economic data sets. It argues that the number 1 is the first digit about 30 percent of the time, while larger numbers will progressively be the first digit a smaller proportion of the time. The law also applies to the second digit, but the range of possibilities in this case includes zero. So: The second digit is more likely to be 0 than 1, 2, 3, etc. It is more likely to be 1 than 2, 3, 4, etc. And so on.
Source: Gknor/Wikimedia Commons
However, the ANZ Bank economists' contention leads to an obvious question: If Beijing is attempting to massage the country's macroeconomic data to paint a rosier picture, the why did China's fourth-quarter GDP growth rate come in at 7.9 percent Friday instead of, say, 8 percent?
The truth is that almost nobody knows what is really happening behind closed doors at the Chinese government's National Bureau of Statistics.
Hence, those who discredit China's official figures have developed their own methodologies for gauging Chinese economic activity.
Many have constructed their own indexes of China's growth based on measures such as electricity production, rail freight, and real-estate construction, which should track growth closely but are regarded as less prone to political interference.
"They [economists] do tests using lots of different indicators, and they come up with exactly the same numbers as the official data," Baring Asset's Do said. "It's amazing."
If Do and other like-minded experts are right in trusting the Chinese government to provide data that accurately portrays the true condition, then the listed GDP data might have poked more holes in the hard-landing theory so popular throughout much of last year.
While China's economy expanded in 2012 at the slowest rate in 13 years, it ended the year with a strong rebound in the fourth quarter, breaking a streak of seven consecutive weaker quarters.
Encouraged by the turnaround, Do said he now sees a less than 15 percent chance of a hard landing for the Chinese economy before the end of this year, defined as growth of less than 6 percent.
However, Do acknowledged, "If the new government in China was to introduce very restrictive policies in order to control the banking sector and to control the property sector, then obviously, that could have a very negative impact on China growth."
Do added: "If China were to grow below 6 percent, I think Beijing has room to cut tax rates and even give cash handouts, like what the Hong Kong government did. The Indian government likes to do that, as well. China has $3.3 trillion of savings in the foreign-exchange reserves, which they can use. That is a very good buffer and something I'm afraid the U.S. doesn't have. The U.S. keeps on printing money to try to fill the holes, but China has hard cash to fill the holes."
2013 Outlook
"While the world economy is expected to grow very slowly, if China can achieve a 7.5 percent to 8.5 percent growth this year, we think that is a very good achievement," Do said. "The Chinese economy is no longer a $1 trillion or $2 trillion economy -- it's a lot bigger than that now."
China's GDP reached $8.28 trillion in 2012, cementing its position as the world's second-largest economy after the U.S.
Unlike 2009, when many state and local governments were given almost free hands to do whatever they wished in terms of their projects, the central government is keeping a tighter rein these days. Therefore, Do sees GDP growth of around 8 percent as a "reasonably sustainable rate" for the next few years.
To better measure the pulse of the Chinese economy, Do recommends market participants pay more attention to China's monthly retail-sales numbers, as well as the services purchasing managers index and the manufacturing PMI.
Electricity output, monitored by many economists who distrust China's GDP figures, is closely correlated with the manufacturing sector, and as China tries to shift from reliance on exports toward consumption-led growth, Do said he doesn't consider electricity output as "a very good indicator."
Currently, consumer spending accounts for about 50 percent of China's economy, compared with about 70 percent in the U.S.
Roughly 20 years ago, consumption was about 65 percent of GDP growth. But China had to build infrastructure to compete on a global scale, and that need resulted in China's enormous capital expenditure-to-GDP ratio.
"I think it's toward the end of that process, so I would say that the consumption growth over the next 10 years will continue," Do said. "So, at some stage, I think consumption will return to about 60 percent in China. Perhaps that would happen in five to 10 years' time."
Of course, this all points to the risk of inflation.
The headline consumer price index in December rose 2.5 percent from a year earlier as unusually cold weather pushed up food prices around the country, which could dampen consumers' appetite for nonessential goods and services.
The headline CPI, including food and energy, tends to be quite volatile. China's inflation rate is very much dependent on food prices, and especially on pork and vegetables prices, which tend to swing a lot, especially around the Chinese New Year.
"When you talk about inflation in the U.S., people often quoted the core inflation and cared less about headline inflation, but people live with the headline inflation. Food and energy, which are not included in the headline inflation figure, are big items in consumers' budgets," Do argued.
Unlike their counterparts at the U.S. Federal Reserve, central-bank policymakers in China target the headline inflation rate. As long as inflation stays within the range between 3 percent and 4 percent, neither the central bank nor the government will be too concerned.
"Overall," Do said, "market participants are more optimistic about China than they were a year ago."
© Copyright IBTimes 2023. All rights reserved.