US Oil And Gas Sector Facing Climate Change Challenge As Global Warming Puts Infrastructure At Risk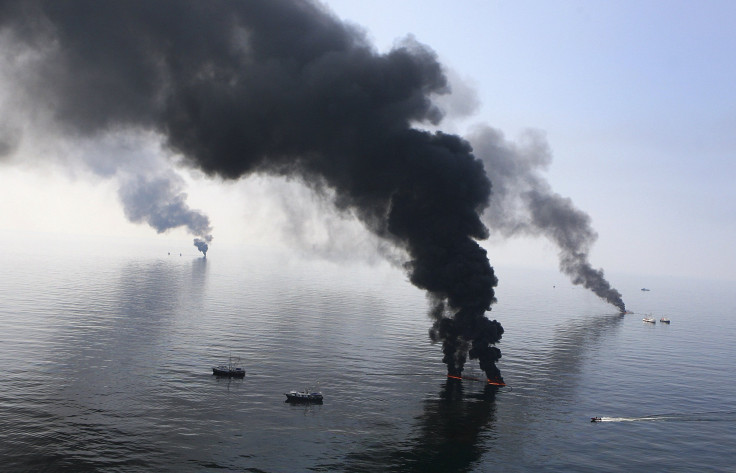 The U.S. oil and gas sector is facing a challenge: The production and burning of fossil fuels is changing the climate, which in turn is upping the risks of flooding, heat waves and sea-level rise in the very places where companies extract, store and refine their products.
Climate change could be especially troublesome for oil and gas operations in the Great Plains region, the U.S. Southeast and the state of Alaska, according to the "Risky Business" report unveiled on Tuesday by a bipartisan coalition of senior political and economic leaders.
"Our findings show that, if we continue on our current path, many regions of the U.S. face the prospect of serious economic effects from climate change," the report said. Climate-related events and weather changes could not only cost companies and governments billions of dollars in infrastructure and operational damages, they could also create widespread disruption in the production and delivery of critical energy resources.
"A lot of things are going to happen that none of us are going to like to see," former Treasury Secretary Henry Paulson, one of the report's main backers, told the New York Times.
In the Great Plains, two states alone account for about half of U.S. energy production: Texas -- which provided nearly 35 percent of crude oil production last year and supplies most of the country's natural gas production -- and Wyoming, which accounted for nearly 40 percent of the coal mined in the country in 2012, according to federal energy statistics. North Dakota has also become a major energy player in recent years, with its shale oil fields accounting for more than one-tenth of all U.S. oil production.
As global temperatures inch upward, Texas and other southern states in the region could see an increase in the number of extremely hot days, according to the new report. Over the past 30 years, average residents of these states experienced 39 days per year with temperatures above 95 degrees Fahrenheit. That could jump to 60 days per year by mid-century and 114 days per year by 2100 -- meaning that energy sector workers out in the field would experience three to four additional months of sweltering conditions each year.
The Texas Gulf Coast, home to hundreds of refineries and industrial facilities, as well as the exit point of the Keystone XL's southern leg, will see its coastlines erode in the coming decades. Sea levels in that area will likely rise by up to two feet by 2050 and as much as 4.9 feet by the end of the century, the report said.
The U.S. Southeast will likely see even higher sea level rise, as well as greater flooding during hurricanes and other coastal storms -- which will intensify because of climate change. Louisiana, Mississippi, Alabama, Florida and Georgia are all states with high concentrations of oil and gas infrastructure, including pipelines, offshore drilling platforms and refineries.
The increasing intensity of hurricanes threatens to both damage that infrastructure and disrupt the production and shipping of oil and gas. Rising sea levels could also boost flood damage at coastal facilities, according to a 2012 report on the Gulf Coast.
And in Alaska, where more than 80 percent of the state's GDP comes from oil and gas production, global warming is likely to create transportation problems for major oil developers in the state's North Slope region. Companies depend on the use of ice roads to move around the frozen Arctic land. But Alaska's average temperature is expected to rise by between 7.6 degrees to 16 degrees Fahrenheit by the end of the century, leading to shorter ice road transport seasons and melting ice roads.
Federal energy researchers explored the U.S. energy sector's vulnerability to climate change in much deeper detail last year. They said that while it is difficult to know the probability, timing and severity of climate change's effect on the country's energy operations, current attempts to bolster infrastructure and protect supply networks from extreme weather don't go far enough.
"The magnitude of the challenge posed by climate change on an aging and already stressed U.S. energy system could outpace current adaptation efforts, unless a more comprehensive and accelerated approach is adopted," according to a U.S. Department of Energy report.
The agency also built an interactive map to show where climate change has already impacted the nation's energy sector. Here's a snapshot: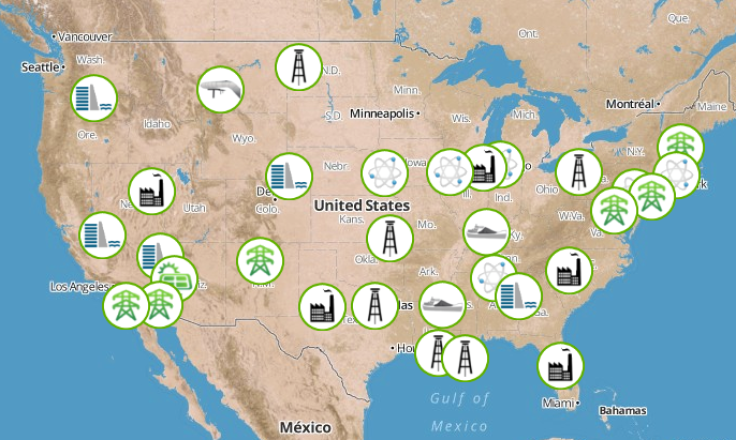 Joe Casola, who directs the science and impacts program at the Center for Climate and Energy Solutions in Washington, D.C., said that the energy sector has been slow to address the climate risk for a few key reasons. One, climate projections often encompass broad regions, not individual sites, making it difficult to determine and prepare for the precise impact on a single facility. Two, investing in "climate-proofing" measures like sea walls or sturdier infrastructure is costly and could drive up fuel costs. And three, climate risks aren't just limited to on-site infrastructure—they also threaten water and electrical supplies, transportation networks and employees' well-being—meaning that adaptation requires extensive coordination with local communities and authorities.
"It's still a nascent issue for the energy industry as a whole," Casola told International Business Times. "The interest level is high for figuring out what to do … and a lot of companies are talking about it, but the proportion that's doing something [about it] is far smaller."
© Copyright IBTimes 2023. All rights reserved.