US Postal Service Loss Widens To $3.2 Billion in 2Q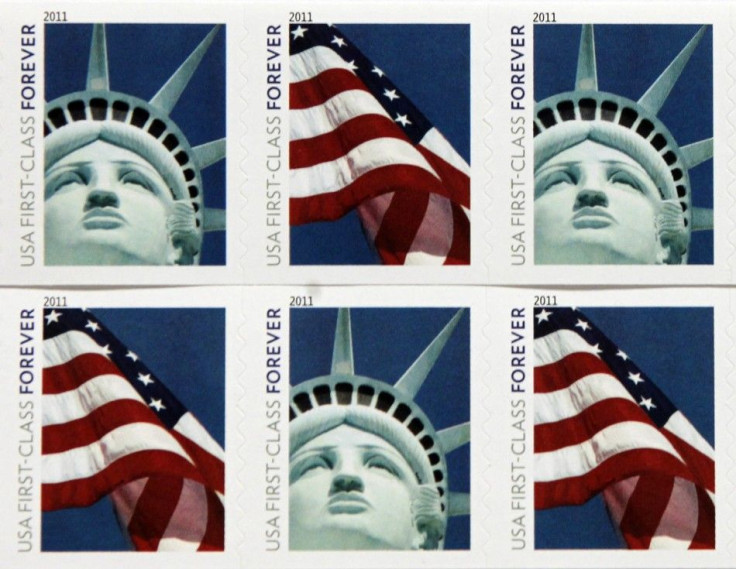 The nearly bankrupt U.S. Postal Service said Thursday its net loss widened to $3.2 billion in the fiscal second quarter as revenue continue to dwindle. It also said it lacks sufficient cash to pay for required future retirees' health benefits.
Without legislative change, we will not have sufficient cash to pay the $11.1 billion required for retiree health prefunding and may be forced to default on other payments due to the Federal Government, Chief Financial Officer Joe Corbett, said in a statement.
The losses widened 45 percent from $2.2 billion a year ago, the service said. Revenue slipped $7 million to $16.23 billion from the year-earlier period.
Shipping and package revenue rose 13 percent to $3.5 billion as volume increased 9 percent to 74 million pieces. However, mailing services revenue, excluding market dominant packages, slid 3 percent to $12.8 billion as volume slid by 1.8 billion pieces, reflecting a continued decline in first-class mail as consumers turn to electronic alternatives.
The second quarter also saw a decline in standard mail due to a drop in direct-mail advertising spending across a number of sectors as sales prospecting slowed in certain sectors, advertisers used more selective targeting methods and competition from electronic advertising media increased.
Postmaster General Patrick Donahoe said the mail agency is incurring significant losses because the U.S. Congress has failed to pass legislation allowing it to eliminate Saturday mail delivery and reduce health and other labor costs.
We are aggressively pursuing new revenue streams and reducing costs in areas within our control, Donahoe said. These actions are not enough to return the Postal Service to profitability.
The agency continued to call for legislative change, warning that its losses will continue until there is progress on key provisions of its five-year business plan. The agency has outlined legislative changes that would enable it to reduce annual operating expenses by approximately $22.5 billion by 2016.
The U.S. Senate passed a bill that didn't give the Postal Service many of the changes it requested, including relief from the retiree health benefit obligations, the cost of which soared 86 percent in the fiscal second quarter to $3.7 billion.
The agency has forecast a record loss of $14.1 billion for this fiscal year. It wants to cut as many as 220,000 jobs and close mail-processing plants to reduce cost.
Bending to strong public opposition, the Postal Service backed off Wednesday from a plan to close thousands of rural low-revenue post offices after May 15, opting instead to reduce opening hours.
The service estimates the new plan will help save $500 million a year once it's fully implemented in 2014.
Under the plan outlined Wednesday, 13,167 locations with little traffic will open for two to six hours a day.
The governent agency has lost huge shares of business to private carriers such as United Parcel Service (NYSE: UPS) and FedEx Corp. (NYSE: FDX). UPS shares rose 32 cents to $76.90 while those of FedEx were unchanged at $87.13. The combined market capitalization of the two rivals is $101.3 billion.
© Copyright IBTimes 2023. All rights reserved.