US Recovery Stumbles As Private Hiring Slows Sharply In July
After recovering strongly as widespread vaccinations allowed for an easing of pandemic restrictions, hiring by American firms slowed sharply in July, raising fears the US recovery may be running out of steam amid increasing Covid-19 infections.
The setback reported in data released Wednesday comes as President Joe Biden's infrastructure and jobs plan nears approval in Congress, while he continues to push for massive spending on programs to support the economy and hiring.
Though officials express confidence the world's largest economy will continue to claw its way back, they also stress the critical role of government funding to address longstanding problems and inequalities that predated the pandemic.
The 330,000 private jobs payroll services firm ADP said the economy added last month was far smaller than economists had expected and less than half the number gained in June.
That could be a worrisome sign ahead of the government's monthly jobs report due out Friday, which economists expect could finally deliver another million-job increase.
"The labor market recovery continues to exhibit uneven progress, but progress nonetheless," ADP chief economist Nela Richardson said in a statement.
As businesses like hotels and restaurants were able to reopen, the hard-hit leisure and hospitality sector has been hiring workers at a brisk pace since March.
But the ADP data showed a gain of just 139,000 jobs in the industry last month -- the biggest of any sector by far but less than half of the June increase.
In recent weeks, rising infections from the fast-spreading Delta variant of Covid-19 have caused some areas of the United States to again require masks, raising concerns that the rebound could stall.
"The slowdown in the recovery has also impacted companies of all sizes. Bottlenecks in hiring continue to hold back stronger gains, particularly in light of new Covid-19 concerns tied to viral variants," Richardson said.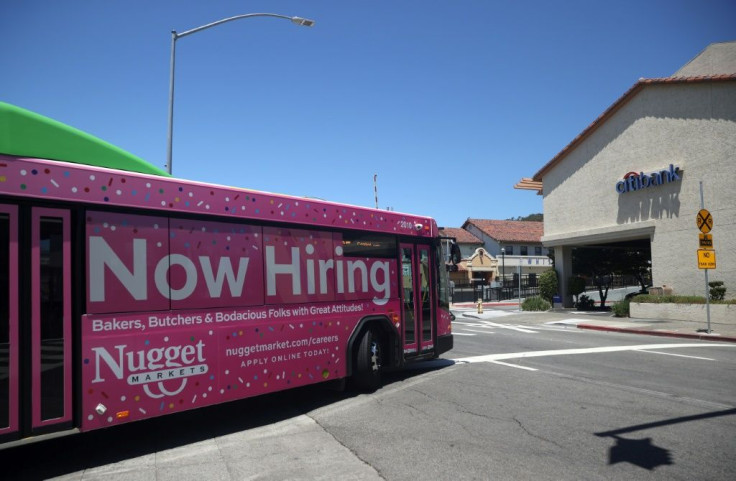 But Treasury Secretary Janet Yellen said Wednesday the country is headed towards full employment after GDP returned to its pre-pandemic size in the second quarter -- which she credited to the unprecedented government response.
However, there are issues "beneath the surface" at work in the labor market, including racial disparities that she said public spending can help address.
On top of his $1 trillion infrastructure plan, Biden has proposed $3.5 trillion in spending on childcare, education and health.
"In the same way that ambitious fiscal policy is accelerating our recovery from the pandemic, it can start unwinding some of these destructive trends and spur growth," Yellen said at an event in Atlanta to promote Biden's agenda.
Underinvestment has been a drag on the economy, Yellen said, keeping the United States behind other advanced nations in many areas including childcare, which allows women to remain in the workforce.
Economists are projecting employment gains of over 900,000 and as much as a million in the key Labor Department employment report, and though the ADP data are not always in sync with the official figures, the big miss could foretell weak monthly hiring overall.
The hiring slowdown will foment the narrative that the US economy has reached "peak growth," said Briefing.com analyst Patrick O'Hare.
However, the services sector overall is going strong, and the Institute for Supply Management (ISM) said its non-manufacturing index rose to 64.1 percent last month, as business activity, employment and prices all climbed.
Economists are generally upbeat about the jobs outlook, and point to an expected jump in hiring by schools -- public jobs not covered by the ADP report.
As employment continues to improve, the Federal Reserve will get closer to the point where it will pull back on its stimulus measures, including raising the benchmark lending rate off its zero level.
Fed Vice Chair Richard Clarida said Wednesday that barring surprises, the economy should reach the threshold of maximum employment by the end of next year, which would allow the start of "policy normalization" in 2023.
© Copyright AFP 2023. All rights reserved.