US Security Companies See Uptick In Demand After Mass Shootings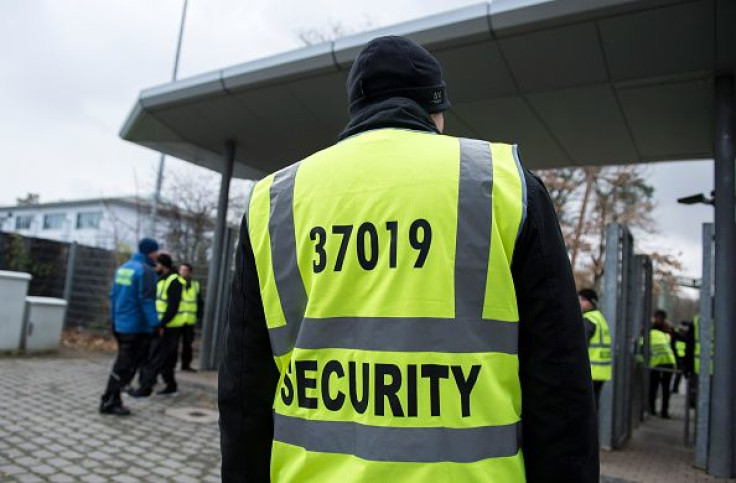 In the wake of last week's mass shooting in San Bernardino, California, large and small U.S. security companies are experiencing a grim -- but lucrative -- reality: When shots are fired, demand for their services jumps.
Richard Brent, CEO of Louroe Electronics, which specializes in audio surveillance, including gunshot detectors, estimates that last week the number of calls to his California office increased from an average of about 350 to around 400.
"The good news is that our business is up because of this, and the bad news is that our business is up because of this," says Brent, who is a board member of the Security Industry Association, a trade group.
A rash of mass shootings has hit the U.S. over the past decade. An FBI report released last year recorded 160 active shooter cases between 2000 and 2013. During the first seven years of the study, shootings occurred at a rate of 6.4 per year, but in the subsequent years that rate spiked to 16.4. Over that same time, security professionals noted that shootings often generated new leads for nearby companies and contributed to an overall rise in demand for security systems.
"There's an old saying that the chance of experiencing workplace violence was about the same as being struck by lightning," says Rick Avery, regional president of the Northeast U.S. at Securitas, the world's second-largest security company. "But the FBI and other data are showing it's becoming more common -- there are many more 'lightning strikes' than before."
In general, the $171 billion global security industry has thrived since 9/11 amid concerns about global terrorism and unrest in the Middle East. Since then, the industry has expanded at a rate of between 7 and 12 percent each year, says Jeffrey Slotnick, a security management expert certified by ASIS International, who is also chief security officer at OR3M in Bellevue, Washington.
In October, survey results published in a research newsletter by the Security Industry Association indicated that 80 percent of industry executives said market conditions were either good or excellent. Purveyors of security video and electronic access systems that use keycards or biometrics, such as fingerprints, were especially upbeat.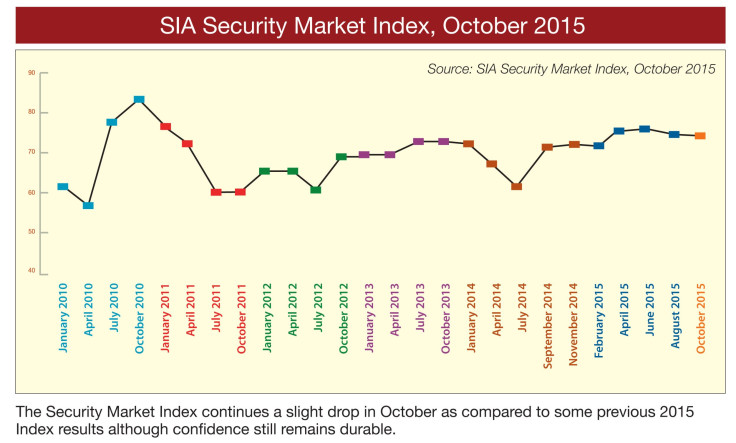 Brent says mass shootings do generate a brief period of heightened demand for nearby security companies. His office near Los Angeles is less than a two-hour drive from San Bernardino, where 14 people were killed last week allegedly by a husband-and-wife team.
Avery also says the impacts of mass shootings tend to be geographically concentrated -- he fielded a swarm of calls from new and returning clients at his Boston office following the Boston Marathon bombing in 2013, and he expects his West Coast colleagues to receive more of a boost from San Bernardino.
But while many security companies do see a surge in demand after a mass shooting, the interest is often short-lived, Slotnick notes.
"It's a very short-term bump," he says. "While it's on people's minds and in media, people will start looking at their own preparations. But generally once the event leaves the eyes of media, it dies down."
Security companies have certainly performed well as mass shootings have become more common in the U.S. and terrorist activity has increased elsewhere.
Securitas hired more than 2,000 extra security guards to keep watch over sites in Europe following the Paris attacks Nov. 13. The company also saw 28 percent growth in sales of security and technology in 2014 and is on track to expand these divisions by at least that much again this year based on results from January to September 2015. Avery says the main driver of that growth is the company's expansion beyond traditional security guards to electronic and remote surveillance systems.
It's difficult to separate the influence of shootings from other factors at a time when the entire industry has flourished, observers say. To that end, the Security Industry Association this month will ask whether mass shootings have contributed to demand for security services and products in an upcoming survey for its bimonthly research publication.
But industry experts say they have generally seen more demand for services as the American public becomes more aware of the rise in mass shootings.
"It's been a slow roll since Sandy Hook," Brent says. "We are getting more inquiries."
© Copyright IBTimes 2023. All rights reserved.