US Stock Futures Flat As Greek Crisis Pressures Equities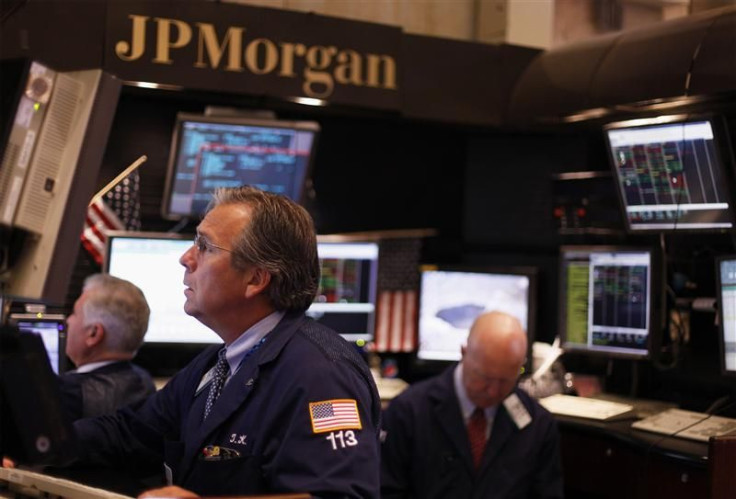 (REUTERS) -- Stock index futures were little changed on Wednesday as investors continued to worry about Greece's political and financial crisis as the country prepares for its second election in just over a month.
Global shares and other risk assets fell, with the euro trading at a fresh four-month low. S&P 500 futures bounced back from three-month lows hit overnight.
Opinion polls show leftists opposed to the terms of the bailout that is keeping Greece afloat would likely win the new election. Greeks, afraid of the devaluation that would follow an exit from the euro, withdrew at least 700 million euros from their banks on Monday.
Adding to pressure over commodities and mining stocks, BHP Billiton, the world's biggest miner, said it expects commodity markets to cool further and that investors have lost confidence in the longer-term health of the global economy.
S&P 500 futures edged down 0.1 point and were flat in terms of fair value, a formula that evaluates pricing by taking into account interest rates, dividends and time to expiration on the contract. Dow Jones industrial average futures dipped 1 point, and Nasdaq 100 futures shed 1.5 points.
Wednesday's data diary features housing starts for April at 8:30 a.m. (1230 GMT), followed by industrial production figures at 9:15 a.m. (1315 GMT), with both expected to show an improvement from the previous month.
The minutes from the Federal Reserve's April meeting, due at 2 p.m. (1800 GMT), will be scrutinized for any discussion on the health of the labor market as investors debate the likelihood of more stimulus measures.
Facebook Inc increased the size of its initial public offering by 25 percent and could raise as much as $16 billion as strong investor demand for the No. 1 social network trumps debate about the company's long-term potential to make money.
U.S. stocks fell for the eighth day in the past 10 on Tuesday. The Dow Jones industrial average dropped 63.35 points, or 0.50 percent, to close at 12,632.00. The S&P 500 Index lost 7.69 points, or 0.57 percent, to 1,330.66. The Nasdaq Composite fell 8.82 points, or 0.30 percent, to close at 2,893.76.
(Reporting by Rodrigo Campos, editing by Dave Zimmerman)
© Copyright Thomson Reuters 2023. All rights reserved.