US Stock Futures Signal Higher Open As Markets Set To Reopen After Storm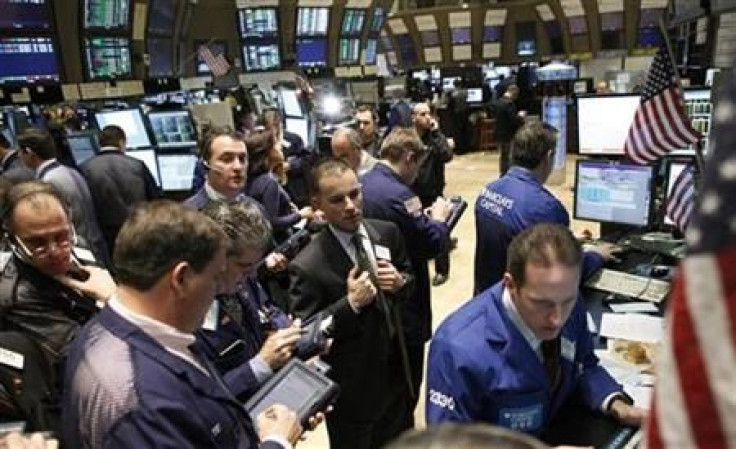 The U.S. stock index futures point to a higher open Wednesday with markets prepared to reopen after two days of closure as Superstorm Sandy hit the east coast.
The futures on the Dow Jones Industrial Average were up 0.33 percent, the futures on the Standard & Poor's 500 Index were up 0.36 percent and those on the Nasdaq 100 Index were up 0.17 percent.
"While the economic and social cost of the super storm will be counted over coming days markets in general appear to have brushed off their worst fears," Credit Agricole said in a note.
The Bureau of Labor Statistics will report Wednesday the Employment Cost Index, which measures the change in the price businesses and the government pay for civilian labor. It is expected to rise by 0.5 percent in the third quarter at the same rate as in the second quarter.
Investors will continue to focus on corporate earnings to be reported Wednesday with General Motors Co, MetLife Inc, MasterCard Inc and Visa Inc are expected to announce their quarterly earnings.
Meanwhile, the S&P/Case-Shiller House Price Index that measures the change in the selling price of the single-family homes in 20 metropolitan areas was reported by S&P Tuesday. It reported a rise of 2 percent in August compared to the same month last year, up from 1.2 percent in July.
"Home prices continued climbing across the country in August," David M. Blitzer, chairman of the Index Committee at S&P Dow Jones Indices, said. ""The sustained good news in home prices over the past five months makes us optimistic for continued recovery in the housing market," he added.
European markets were mixed Wednesday as investors maintained a cautious mode with the revival of concerns of debt crisis affecting the euro zone. London's FTSE 100 was down 7.50 points, Germany's DAX 30 index rose 20.73 points and France's CAC 40 gained 6.15 points.
Asian stocks rose Wednesday following global cues. South Korea's industrial output rose in September compared to that in the previous month, ending the period of contraction for the last three months. According to the data released Wednesday by the Korea National Statistical Office, industrial production rose 0.8 percent in September, up from a 0.9 percent decrease in August on a seasonally adjusted basis.
Hong Kong's Hang Seng Index was up 138.06 points, Japan's Nikkei Stock Average rose 86.31 points and South Korea's KOSPI Composite Index gained 12.48 points.
© Copyright IBTimes 2023. All rights reserved.