US Stock Futures Signal Lower Open Ahead Of Fed Decision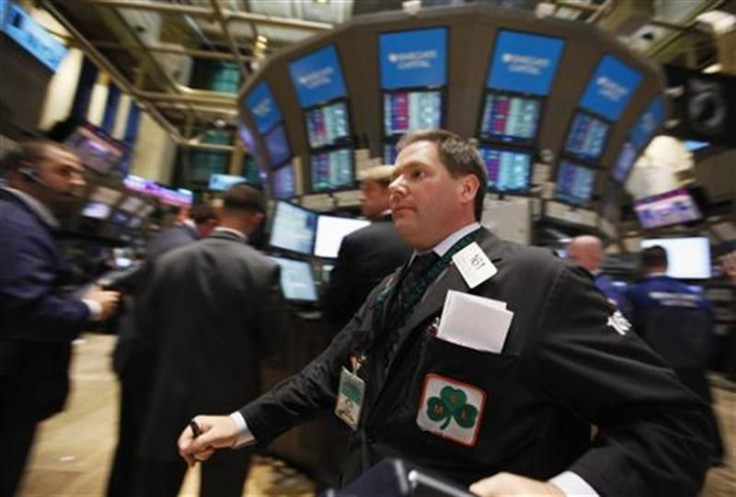 The U.S. stock index futures point to a lower open Thursday as investors maintained a cautious mode ahead of the Federal Reserve meeting in which there is the likelihood of another round of quantitative easing measures to be announced to invigorate the economy.
Futures on the Dow Jones Industrial Average were down 0.22 percent, futures on the Standard & Poor's 500 index were down 0.16 percent and those on the Nasdaq 100 index were down 0.20 percent.
Investors are likely to focus on the Federal Open Market Committee's (FOMC) decision on interest rates. The FOMC statement, the primary tool used by the panel to communicate with investors about its monetary policy, will be closely watched.
Hopes for additional stimulus measures at the FOMC meeting have intensified among the market players. Investors are hoping that the debt crisis faced by the euro zone and the faltering U.S. economy will push the Fed to take these stimulus measures.
Investors are also likely to focus on the Labor Department's weekly U.S. jobless claims data to be reported Thursday. The initial jobless claims report, which measures the number of individuals who filed for unemployment insurance for the first time last week, is expected to rise to 370,000 in the week ending Sept. 8, up from 365,000 in the previous week.
On Wednesday, the U.S. markets rose as investor sentiment turned positive amid hopes that the Fed will announce monetary easing measures this week to rejuvenate the economic growth momentum. According to data released by the Bureau of Labor Statistics Wednesday, import prices rose 0.7 percent in August up from 0.7 percent decline in July. Export prices rose 0.9 percent in August, up from 0.4 percent increase in July.
The Dow Jones Industrial Average rose 0.07 percent, the S&P 500 Index was up 0.21 percent and the Nasdaq Composite Index gained 0.32 percent.
The European markets were mixed Thursday as investors remained watchful waiting for the Fed to announce stimulus measures to revive economic growth. London's FTSE 100 was down 4.31 points, Germany's DAX 30 index rose 8.30 points and France's CAC 40 fell 13.74 points.
Most of the Asian markets rose Thursday as investors remained hopeful that policymakers in the U.S. would announce monetary easing measures to boost the economy.
© Copyright IBTimes 2023. All rights reserved.