US Stock Futures Signal Lower Open On Tuesday On Renewed Fears Over Fed's Stimulus Program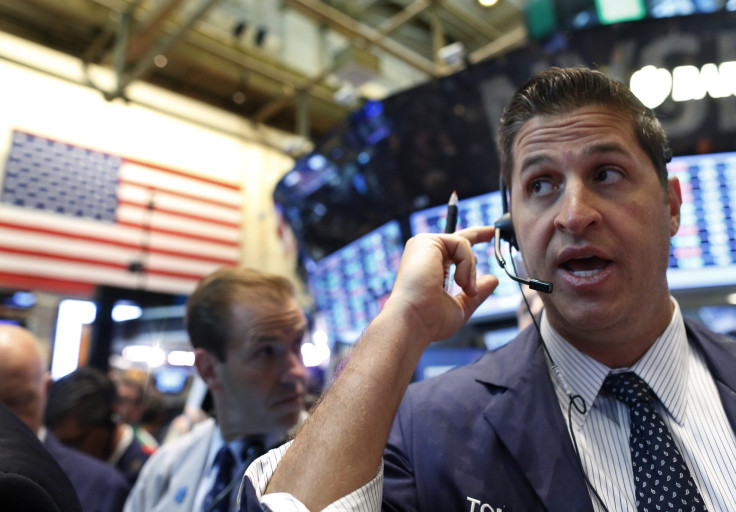 U.S. stock index futures point to a lower open on Tuesday ahead of the release of the wholesale inventories report as sentiment was weighed down by renewed fears about the Federal Reserve's future policy stance on the bond-buying program.
Futures on the Dow Jones Industrial Average were down 0.27 percent, while futures on the Standard & Poor's 500 Index were up 0.35 percent and those on the Nasdaq 100 Index were down 0.24 percent.
Even rating agency Standard & Poor's revision of the U.S. sovereign credit outlook to 'stable' from 'negative' on Monday failed to impress investors and lift market sentiment.
"The stable outlook indicates our appraisal that some of the downside risks to our 'AA+' rating on the U.S. have receded to the point that the likelihood that we will lower the rating within the next two years is less than one in three," Standard and Poor's said.
Investors are expected to focus on the wholesale inventories report scheduled to be released by the U.S. Department of Commerce after the opening bell on Tuesday. The report, which measures the change in the total value of goods held in inventory by wholesalers, is expected to show that wholesale inventories increased by 0.2 percent in April after a 0.4 percent rise in March.
European markets declined in early trade on Tuesday ahead of the German Constitutional Court's public hearing on the legality of the European Central Bank's bond-buying scheme. London's FTSE 100 was down 0.71 percent and Germany's DAX-30 declined 0.83 percent, while France's CAC-40 fell 0.71 percent.
Investor sentiment across the globe was dampened further after the Bank of Japan, or BoJ, refrained from taking fresh steps to curb recent volatility in the bond market.
The BoJ on Tuesday left its monetary policy unchanged and offered a relatively upbeat view about growth prospects in the world's third largest economy, citing improvement in industrial production and exports, and resilience in private consumption.
However, the BoJ disappointed investors as the policy statement made no mention of possible measures to control the volatility in Japanese government bonds.
"Many of the signals coming out of the BOJ recently have confused the markets, exacerbating volatility in bonds and hurting share markets," Mike Ingram, market analyst at BGC Partners, told Reuters.
Earlier, Asian markets ended on a negative note following the BoJ's decision to refrain from announcing further stimulus to curb a rise in government bond yields. Japan's Nikkei plunged 1.45 percent after climbing nearly 5 percent in the previous session. Hong Kong's Hang Seng declined 1.20 percent and South Korea's KOSPI fell 0.62 while India's BSE Sensex was trading down 0.96 percent in late afternoon trade.
© Copyright IBTimes 2023. All rights reserved.