US Stocks In Focus (CEPH, NVDA, CLNE, LNN, ACXM, SMT, ALGN)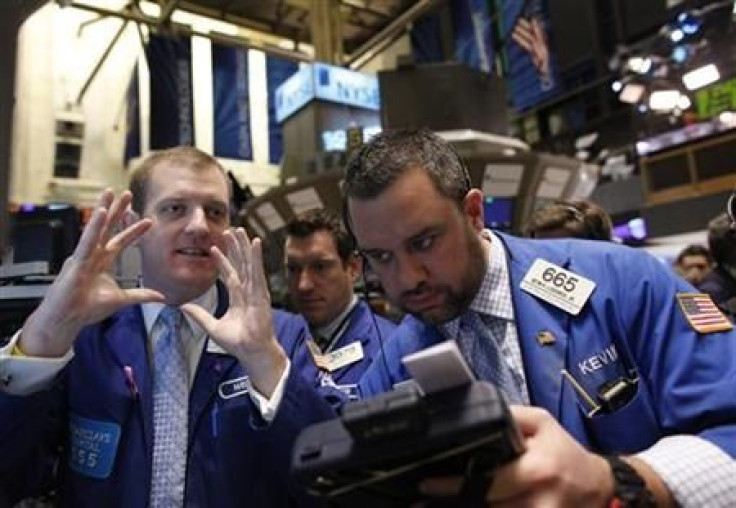 Shares of companies active in Wednesday's early trade are: Cephalon, Nvidia, SMART Technologies, Clean Energy Fuels, Lindsay, Acxiom and Align Technology.
Gainers:
* Cephalon Inc. (CEPH) stock jumped 29.36 percent to $76 in early trade, as Valeant Pharmaceuticals International Inc. (NYSE: VRX) seeks to take over Cephalon for about $5.7 billion or $73 per share in cash, after Valeant's earlier proposals were rejected. Cephalon confirmed Tuesday the receipt of three unsolicited acquisition offers from Valeant to acquire whole of it or only its non-oncology related assets.
* SMART Technologies Inc . (NASDAQ:SMT) rose 8.6 percent in early trade. In the past 52-weeks, the shares have been trading in the range of $7.93 to $18.00.
* Clean Energy Fuels Corp. (NASDAQ:CLNE) soared 6.3 percent to $15.90. Over the past 52 weeks, shares have fallen 34.46 percent.
* Lindsay Corp. (NYSE: LNN) soared 4.9 percent to $79.89. The company reported second quarter revenue of $120.2 million, up 41 percent from last year.
Losers:
* Acxiom Corp. (NASDAQ: ACXM) plunged 26 percent to $12.92 in early trade. The marketing technology company said its chief executive, John Meyer, has resigned and that its chief financial officer, Christopher Wolf, plans to step down.
* Align Technology Inc. (NASDAQ: ALGN) fell 6 percent to $19.88. On Tuesday, the company said it agreed to acquire intra-oral scanning company Cadent Holdings for $190 million. In the past 52 weeks, ALGN shares have been trading in the range of $13.18 to $22.24.
* Nvidia Corp (NASDAQ: NVDA) lost 3.7 percent to $18.48 in early trade. ThinkEquity lowered its profit estimate of the company citing lower PC graphics growth.
© Copyright IBTimes 2023. All rights reserved.