US Vaping Ban To Hit Sales Of Canadian Cannabis Companies
The increasing curbs by the United States on vaping products as in the vaping ban of Michigan State plus the demand compression are hitting the sales of Canadian cannabis majors badly.
The U.S curbs are a blow to Canadian cannabis companies, according to analysts, as the Canadain marijuana sector players were expecting a windfall from the marketing of high-margin products to become more profitable.
The big expansion plans of Canadian cannabis companies included new investment running into millions of dollars in marijuana derivatives, including vaping products.
Of late, Canada's top cannabis has been battling falling share prices, disappointing sales, and quality issues.
On Friday, an investigation by the U.S. Centers for Disease Control and Prevention (CDC) confirmed 805 cases of vaping-related respiratory illnesses and the role of THC, the psychoactive element in cannabis.
The U.S Investigators said vaping products carrying THC or vitamin E acetate mixed with THC oil from the illicit market were the villain behind the rash of serious lung issues.
"Of the patients who reported what products they used, THC-containing products were the most prominent link across patients, with only 16 percent reporting using only nicotine-containing products," said CDC principal deputy director Anne Schuchat.
According to Bruce Campbell, portfolio manager at Stonecastle Investment Management that invests in cannabis stocks, Vaping concerns have contributed heavily to the declines and crash of shares.
"It's a case of 'shoot first, ask questions later'," he said. "(Investors) probably do some quick back-of-the-envelope math and say, 'we're not going to see the sales we expected, so we're out'."
Rising health concerns for youngsters
According to a survey by the National Institutes of Health, the number of high school seniors vaping nicotine increased to 20.9 percent last December compared to just 11 percent a year earlier.
The sustained campaign by manufacturers of e-cigarettes is luring young people to try vaping products and elected officials are suggesting blanket vaping ban.
Respiratory illnesses are spreading like wildfire in America among youngsters. They are initiated into e-cigarettes via vape pen a device that vaporizes substances for inhalation. The sale of vaping products has been surging. Both physical vape shops and online sales are thriving.
At the center of the vaping controversy is the e-cigarette company, Juul. Unlike other nicotine vapes on the market, Juul is popular for the sleekly designed user-friendly Juul pods coming in many flavors; cucumber, creme, mint, mango, and fruit.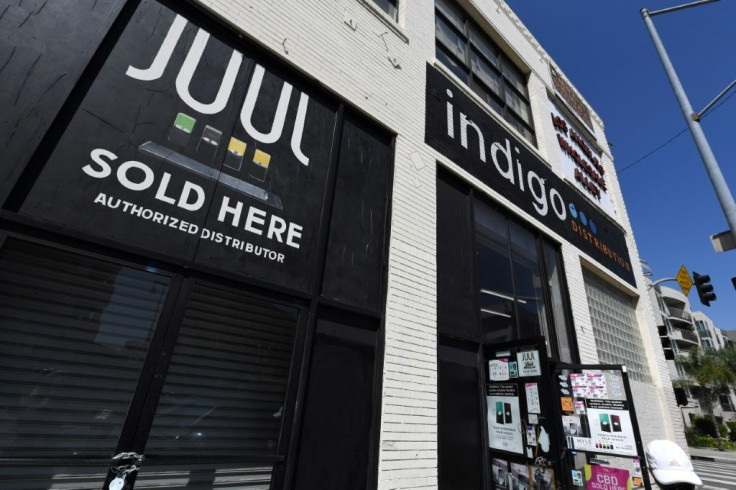 Cannabis players in Canada hope upcoming regulations can help
In Canada, Cannabis players including Canopy Growth and Tilray are wary of U.S. developments. But they are hoping the upcoming stricter regulations in Canada will ensure the safety of their products and regain markets.
Canada is enforcing stricter regulation on cannabis derivatives from Oct. 17 and will take into account the emerging health risks associated with cannabis vaping and ban additives including vitamins and coloring agents, per Health Canada.
In October 2018, Canada legalized adult recreational use of cannabis flower, THC and CBD oils. But CBD has no euphoria-causing ingredients.
Rejecting the vaping concerns on cannabis products, Jason Zandberg, research analyst PI Financial said: "these illnesses ... occurred using non-regulated products."
Canadian cannabis companies are hoping adhering to Health Canada's rules will regain the trust of investors and consumers.
Hexo Corp, dealing in cannabis products, said it will ensure full compliance with Health Canada's regulations and double test vaping products, according to James McMillan, vice president of business development.
© Copyright IBTimes 2023. All rights reserved.
FOLLOW MORE IBT NEWS ON THE BELOW CHANNELS