'The Vampire Diaries' Ian Somerhalder Sends Nude Pictures of Himself and Nina Dobrev to Fans!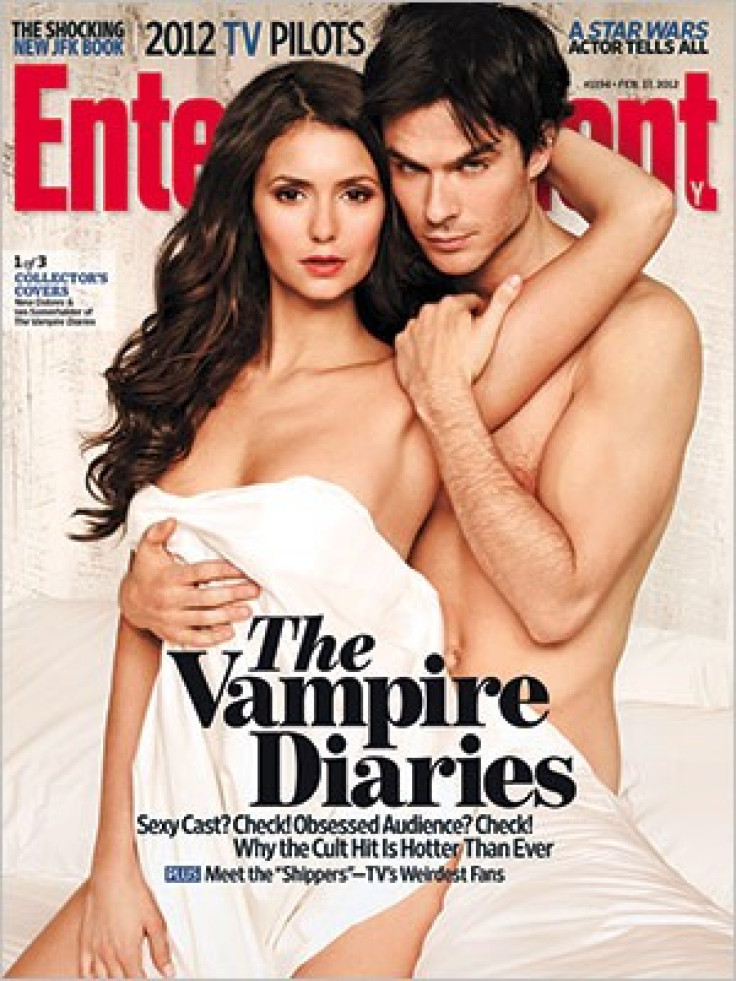 Arguably one of the steamiest Entertainment Weekly covers debuted this year when the mag's February issue hit news stands. The issue featured scantily clad Vampire Diaries stars Nina Dobrev, Ian Somerhalder, and Paul Wesley. Fans of the series flocked to purchase a copy. They had a choice between three different sultry covers. One included all three of the shows stars (who play characters in a drama-filled love triangle) the others featured Dobrev posing with each of the show's male leads.
The nude photo-shoot cause a stir mainly due to Dobrev's real life romance with Somerhalder. Now it seems that 100 lucky fans will receive a signed copy of the issue. That's not all, Somerhalder, who hasn't been shy about expressing his affection for his costar, will be sending them himself! The actor took to his Twitter to announce that he will be selecting e-mails at random and those chosen will be sent private messages and a copy of the sexy mag. He tweeted:
Just finished choosing the 100 email addresses for the TVD signed Entertainment Weekly covers:) A bit behind schedule;) Will send you mssgs!
Somerhalder has repeatedly used the social networking sites to interact with fans and reveal new details concerning the hit CW series. In a recent tweet, he hinted at a possible onscreen hookup with Dobrev.
© Copyright IBTimes 2023. All rights reserved.