Venture Capitalist Dale W. Wood Shares His Perspective Entering 2022
According to the National Venture Capital Association (NVCA) 2021 Yearbook, the end of 2020 saw the United States venture ecosystem include over 10,800 companies benefiting from venture funding across the nation. An estimated 1,965 VC firms undertaking around 3,680 venture funds totaled approximately $548 billion in assets under management. Startups backed by venture capitalists accounted for around 2.5 million employees, with the total capital invested in the United States reaching approximately $164 billion.
The numbers prove that the US venture capital industry continues to thrive despite the economic impact of the global pandemic. What's the secret of the industry's resilience?
According to Dale W. Wood, founder and CEO of global investment firm Dale Ventures, it results from unyielding effort. "Ideas come and go," Wood says, "but it's hard work, careful execution, and unending persistence that make a great company."
About Venture Capitalist Dale W. Wood
Wood has become world-renowned for having a keen eye for finding diamonds in the rough. He has been approached by a variety of fund-seeking businesses, from miners in South Africa to tech tycoons in Australia. As a result, he has seen both pivotal ideas and concepts that never leave the drawing board. His successes and failures have given him the unique intuition he has today.
Since smaller investors generally do not fully comprehend the intricate details of macroeconomics, they do not yield the same results as more experienced financial professionals. Wood has been investing in promising startups to help ensure that great ideas have the opportunity to turn into lucrative businesses. His investments go beyond just money; he also pours a great deal of his time and resources into understanding and growing with the industry.
Wood's success is a mixture of natural talent and academic knowledge. As an alumnus of Southern Methodist University's Edwin L. Cox School of Business, he has an MBA in international business.
The success of his own business, Dale Ventures, is the result of multiple years of hard work, dedication, and using his failures as stepping stones to his success. His investment holding company is headquartered in Dubai and has backed companies functioning in sectors of business, finance, media, and technology, as well as consumer services and real estate.
Founding of HealthYes!
Wood founded HealthYes! as a way of speeding up the process for patients awaiting test results. Wood found that patients often waited up to two months before receiving their results. The venture proved to be a significant innovation within the industry by turning to an internet-based model to fulfill its task. The platform works by allowing patients to be screened and have their test results read online, all in a matter of 72 hours.
The startup was inspired after Wood had lost his sister to cancer and his father to a sudden heart attack within the same year. His father's sudden death made him question why these "out-of-the-blue heart attacks" were such a common occurrence. And he spent months researching early prevention before he came across the notion of ultrasound screening for early detection of heart attacks and strokes. This research resulted in Wood creating technology now used under licensing agreements by some of the biggest screening companies.
What Do Venture Capitalists Expect from Those That They Invest In?
For Wood, the investment must go beyond just feeding money into a concept. He focuses on building solid relationships with management and emphasizes constructing a company structure that will ensure ongoing success.
"Our operational partners are often surprised by our ability to dissect a business and provide significant operational input," Wood says. "The fact is that operations are in the DNA of both Dale Ventures."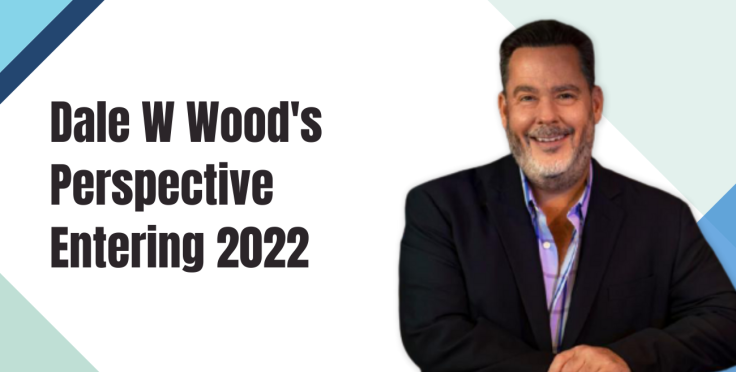 Dale Ventures utilizes its financial and operational knowledge to work with a company's leadership to create a long-term vision. The fundamental expectation is that founders and management adhere to a symbiotic blueprint for a long-standing collaboration.
Final Thoughts and Advice for Entrepreneurs
Wood firmly believes in diligence and a dedicated work structure—attributes that have aided the venture capitalist's growth and success. He believes that the ability to encourage and initiate growth comes from constantly creating long-term value.
Communication is key, and it is therefore essential that startups and investors are always honest and transparent with one another to ensure a mutually beneficial partnership. Both sides should clearly stipulate and properly define their goals and expectations to avoid any misunderstandings. The key to creating and sustaining top-notch companies relies upon building and maintaining powerful teams.
Wood's final advice to entrepreneurs? "In the quest to produce long-term value, patience and persistence are key. It takes a lot more than a great idea!"
FOR FREE to continue reading
✔️ Unlock the full content of International Business Times UK for free
offer available for a limited time only
✔️ Easily manage your Newsletters subscriptions and save your favourite articles
✔️ No payment method required
Already have an account? Log in